Pep Guardiola Refusing to Change Philosophy after Real Madrid Defeat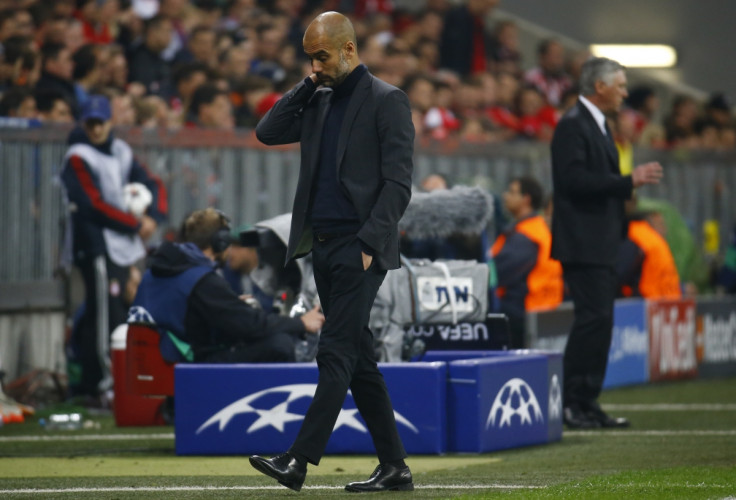 Bayern Munich boss Pep Guardiola has defended himself after being severely criticised after elimination from the Champions League at the hands of Real Madrid.
The Catalan boss' style has been questioned after the tie in which the Bavarians showed a lack of punch despite their offensive potential.
"After the defeat to Real Madrid I'm even more convinced of my ideas. Why did we lose? Because in the first half we did not play well. We had not the ball," Guardiola said in the pre-match interview against Hamburg - according to Daily AS.
"I'm not here to change Germany's football culture. But I have my eyes, my ideas. A manager has only his own ideas. I cannot train the players with the ideas of others. So my players will play in the future with mine.
"I know the 0-4 always be in my head, but I'll try to keep doing the best for this club."
"After all, it's the club who have to decide if this coach with these ideas is the best for this team. It's not my issue."
After the tough defeat, both Franz Beckenbauer and Karl-Heinz Rummenigge criticised Guardiola's Bayern.
"I don't care, it's not important," the Spaniard added.
"In football there is only one rule: winning or losing. When we don't win, it's useless for me that Kalle [Karl-Heinz Rummenigge] or Matthias [Sammer] they are convinced in me. If we lose, I'm at risk.
"It's a big club and you have to win always. When that doesn't happen, maybe the club takes a different decision."
Though Guardiola still has the full support of the club, at end of the season the club and the coach will have talks about how to adapt the team to the style and philosophy of the club – but the Catalan coach is determined to retain his own style.
© Copyright IBTimes 2023. All rights reserved.