Peppa Pig owner Entertainment One's pre-tax profit tanks 40%
Peppa Pig owner records 19% year-on-year increase in revenue but ongoing investment sees profit drop.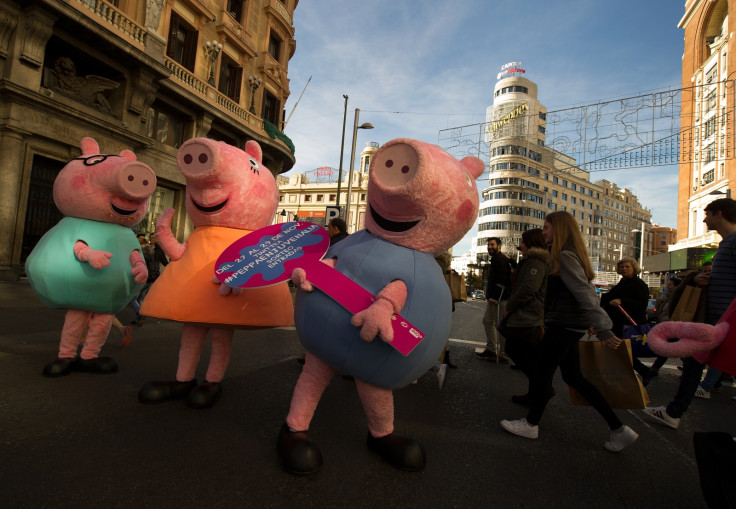 Shares in Entertainment One fell over 1% early on Tuesday (22 November), after the company reported a decline in profit in the first half of its financial year, which offset a sharp increase in revenue.
In the six month period to 30 September, reported pre-tax profit tumbled 80% year-on-year to £4m. Adjusted profit before tax was 40% lower than in the corresponding period 12 months earlier at £24m.
The sharp decline in profit took the shine off an increase in revenue, which rose 19% year-on-year to £401m. Group chief executive Darren Throop attributed the drop in profits to the company's ongoing investment in its theatrical business, adding the the financial benefits of the investment will be delivered in the second half of the financial year.
"The period ahead is an exciting one. The television business has 86% of its full year revenues already delivered, contracted, or commissioned, the family business is underpinned by exceptional performance from Peppa Pig."
On Tuesday, the group said it recorded "strong progress in the strategic goal of making Peppa Pig the world's most loved pre-school brand" in the first six months of the year.
In August, shares in the FTSE 250-listed company tumbled over 13% after ITV revealed it had abandoned plans to buy the maker of Peppa Pig after having its initial approach rejected.
Earlier that month, the Canadian group, which also owns a controlling stake in the Mark Gordon Company, the producer of of US drama Grey's Anatomy, rebuffed a £1.2bn ($1.6bn) offer from the broadcaster, indicating the proposal "fundamentally undervalues the company and its prospects".
A number of Entertainment One shareholders argued they 236p per share offer was way too low, as they had paid substantially more for their shares last year.
Meanwhile, the company added finance chief Giles Willits is stepping down after almost 10 years in his role, with former IMAX finance boss Joe Sparacio to step in as interim chief financial officer with immediate effect.
© Copyright IBTimes 2023. All rights reserved.