After a 28-year partnership with Coca-Cola, the National Basketball Association (NBA) announced on 13 April a new multi-year deal with PepsiCo.
A statement released by the NBA announced the new sponsorship by PepsiCo, which will include its Mountain Dew, Aquafina, Brisk, Doritos and Ruffles brands. PepsiCo's Mountain Dew will lead the North American partnership by expanding the NBA's 3-on-3 basketball programme, the statement revealed. Meanwhile, the company's water brand will sponsor programmes relating to the NBA's youth, health and wellness initiatives.
"We're honoured to partner with PepsiCo - a company with a terrific global vision and a reputation for engaging with premium sports and entertainment programming," NBA Commissioner Adam Silver said in the statement. "For the NBA, a comprehensive food and beverage company like PepsiCo offers endless opportunities for collaboration. We can't wait to get started."
PepsiCo Chairman and CEO Indra Nooyi echoed Silver's excitement. "Uniting the passionate fans of the NBA with the power of PepsiCo's food and beverage brands is a slam dunk for the league and for our company," Nooyi said. "The NBA has established itself as one of the most exciting and innovative sports leagues in the world. We look forward to working together to redefine the meaning of sports marketing partnership by taking the fan experience to new heights."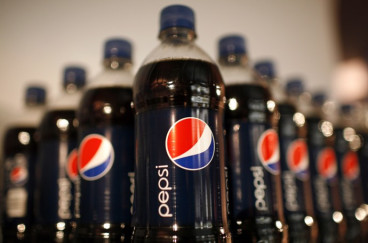 In an email exchange with IBTimes UK, a PepsiCo spokesperson added, "The NBA brand and its activations resonate strongly with millennials – a core consumer target across many of our most successful brands. We believe that a partnership with the NBA will open incredible opportunities for exciting fan experiences and allow fans to engage more deeply with our portfolio of brands."
The beverage and food company's Gatorade brand has been the NBA since 1984. The new partnership with PepsiCo marks an end to the NBA's long-standing sponsorship by Coca-Cola.
Coca-Cola 'still fans of the NBA'
In a statement to IBTimes UK, a spokeswoman for Coca-Cola Co said, "We remain fans of the NBA and have shared remarkable experiences during our 28-year partnership, however, we have made the decision not to renew our global contract at the end of the 2014/2015 season."
"The Coca-Cola Company has committed an incremental $1bn (£681m, €946m) towards its brands over the next three years, and with this commitment comes the need to focus on the most effective and efficient investments to maximise brand growth," the spokeswoman continued. "The company will continue to have a strong presence within basketball culture through our relationship with iconic players. We will also continue to be visible through ongoing relationships with individual teams and venues."
According to CNBC, PepsiCo also holds league sponsorship rights with the National Football League (NFL), Major League Baseball (MLB) and National Hockey League (NHL). Coca-Cola does not hold any league sponsorship rights, but has a tie-in with NASCAR.