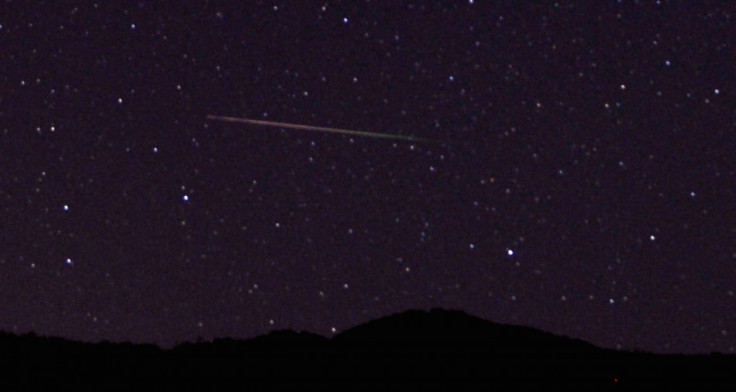 The Perseid meteor shower is set to reach its annual peak on 12 and 13 August as shooting stars will fill the sky.
Nasa says this is "considered to be the best meteor shower of the year". It explained: "With very fast and bright meteors, Perseids frequently leave long 'wakes' of light and colour behind them as they streak through the Earth's atmosphere. The Perseids are one of the most plentiful showers (50-100 meteors seen per hour) and occur with warm summer night-time weather, allowing sky watchers to easily view the shower."
This year's event is set to be extra special as the moon will not appear until after the sun has risen, meaning that there will be less light to obstruct the view.
IBTimes UK takes a look at the best spots in the most populous US states to view the meteor shower.
New York
Inwood Hill Park in Upper Manhattan has long been touted as a great spot for stargazers to view the meteor shower. New York being New York, where it's difficult to escape from man-made light, it might feel like there aren't many places to escape from the bright lights of the metropolis, but another spot that's been suggested is the Floyd Bennett Field in Brooklyn.
California
Joshua Tree and Death Valley make the ideal spots to view the shower in California thanks to their isolation from the bright lights of Los Angeles. The Great Basin National Park is also a great spot, with the LA Times describing it as "the biggest, baddest night sky around".
Texas
The Brazos Bend State Park, situated about an hour's drive from the centre of Houston, offers wide open areas which are perfect to watch the sky. Lake Buchanan is a decent alternative, with the artificial lake away from cities and situated north-west of Austin.
Florida
The Big Cypress National Preserve and the Chiefland Astronomy Village are popular spots for amateur astronomers and make perfect locations to view the shower away from the city lights.
Illinois
The Schaumburg Park District is a nice little spot in Chicago to watch the Perseids. The Hickory Knolls Discovery Centre in St Charles is another location to check out if you live close to the Windy City.
Pennsylvania
The Cherry Springs State Park "is nearly as remote and wild today as it was two centuries ago. Its dark skies make it a haven for astronomers," according to the state's Department of Conservation and Natural Resources.
Ohio
Stonelick State Park and Caesar Creek State Park will both be brimming with people hoping to catch the meteor shower with the latter holding a family-orientated camp out. Forest Run Metropark in Hamilton will also host a gathering.