After the critical acclaim their previous outing, Clouds of Sils Maria, received in 2014, French film-maker Olivier Assayas reunites with Kristen Stewart for Personal Shopper, a mystery drama about grief which doubles as an old-school ghost story. Lars Eidinger and Sigrid Bouaziz (The Tunnel) also star.
Our verdict
Writer-director Olivier Assayas recently said he relished the fact his movies rarely provide audiences with the answers to the questions that his films themselves pose. Well, if that's his favourite thing about all of his outings as whole, then it seems safe to assume that he'll probably hold Personal Shopper in the highest of regards...
The drama-turned-chiller sees Stewart play Maureen Cartwright, an American personal shopper brought to Paris by both her demanding celebrity employer Kyra (Nora von Waldstätten) and the death of her twin brother, Lewis, who suffered from a congenital heart defect. Maureen has the same affliction, which doesn't seem to affect her as she whizzes around the French capital on a scooter picking up expensive jewellery, but she's not immune – "intense physical effort and extreme emotions" could cause her to succumb to it at any moment.
Maureen isn't afraid of dying though; an attitude which has less to do with her dissatisfaction with life and perhaps more with the fact that she is a medium in her downtime. Her ability to communicate with spirits is another thing she shared in common with her sibling, and when Lewis was alive, the pair made a pact that whoever died first would send the other a signal from the afterlife in order to prove its existence.
Assayas wastes no time in setting up that premise, as the film's opening scene sees Maureen try to receive Lewis's promised message by staying the night in the old country home he'd bought in the hope of transforming it into a carpentry workshop. She stomps about moodily in the silence, mumbling as she wonders whether every creak and thud is Lewis or something else all together, and as darkness descends upon the dwelling, things take a creepy turn.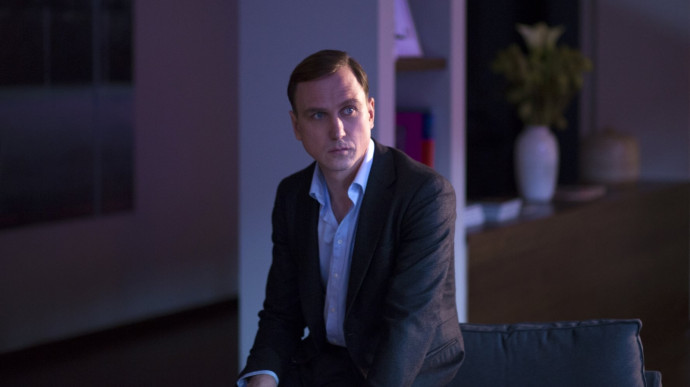 It's an engrossing scene, completely owned by Stewart, who – as she is throughout – is obediently tracked by cinematographer Yorick Le Saux's lingering lens. She's never been better, as her undeniably beguiling presence draws you in. In her previous outings such as Twilight or Snow White and the Huntsman, she was criticised for such qualities but here, Stewart's natural angst and awkwardness fits Maureen like a glove.
It's a shame then that her seeming ease when it comes to being both closed-off and intriguing all in the same breath is let down by a somewhat lacklustre execution of story. Personal Shopper is a film of few words, with a screenplay that leans – almost too much – on Stewart's dark circled and almost broken eyes to be expressive.
The problem is that it's hard to really build spine-tingling suspense when you figure out pretty early on that this is a story that isn't really going to go anywhere... at least when it comes to narrative. While a thriller would typically feature at least one conclusive reveal, Personal Shopper focuses more on ambiguity, refusing to make sense of anything and forcing you to interpret what's going on.
That's not to say that there aren't intriguing themes and metaphors being explored. The fact that Maureen's existence revolves around dressing someone she rarely interacts with, making herself a vessel for someone else's happiness, and the fact that she only interacts with her boyfriend via Skype, emphasises her desire to connect and heightens her isolation. It's an existence not only synonymous with Maureen either; how many of us spend our days glued to our phone screens waiting for or dreading a certain text? Our messages aren't necessarily from a pesky phantom but it's clear the concept is still tinged with thought-provoking subtext.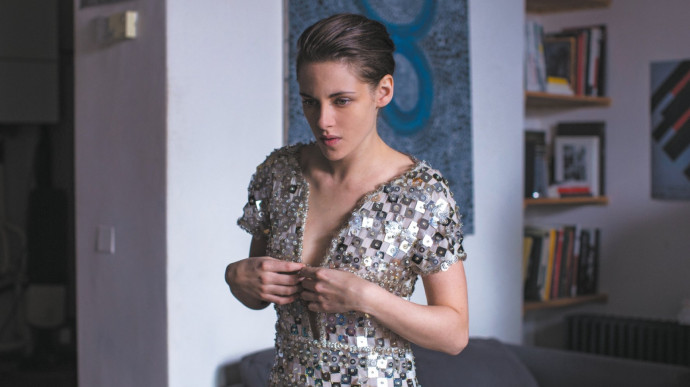 As she reluctantly confides in her Casper-like confidante after an unknown texter probes her about her life – although we suspect they already know every answer anyway – Maureen reveals her longing to try on the expensive clothes she buys and become someone else. It's a heartbreaking confession that demonstrates how lost she is and culminates in a Hitchcockian scene which sees her slither into one of Kyra's outfits and pleasure herself on her boss' bed. Is it a sign of her undoing, or a symbol of her taking her own life back? Who knows... (But it would be quite nice to have found out).
"Ghosts" don't necessarily have to be ectoplasmic spectres to haunt us after all – they can be our own fears. The ones that paralyse us from breaking free of monotony and subconsciously tell us we're not good enough. Or they could be merely the memories of loved ones, which hold us in a state of limbo as we struggle through the subsequent mourning.
Beyond Maureen's own experiences, the subject of death carries through and touches many other supporting characters. Lewis's ex-girlfriend may struggle to be near the house they bought together to start their carpentry business but has no problem moving on, striking up a romantic relationship with a colleague despite Lewis only dying a few months ago. Maureen, on the other hand, feels more content within the country home than anywhere else, as she longs to be close to him once again. It's an interesting character study on how different people deal with grief.
But it doesn't necessarily fit in with the focus on Maureen's job and how much she hates it. There's no denying that Personal Shopper is a ballsy movie from a visionary director, transcending genres as vast as arthouse drama to eerie ghost story reminiscent of works from JA Bayona or Park Chan-Wook. However, in attempting to tackle too much, it's impossibly pretentious and ironically ends up being a film with seemingly unfinished business.