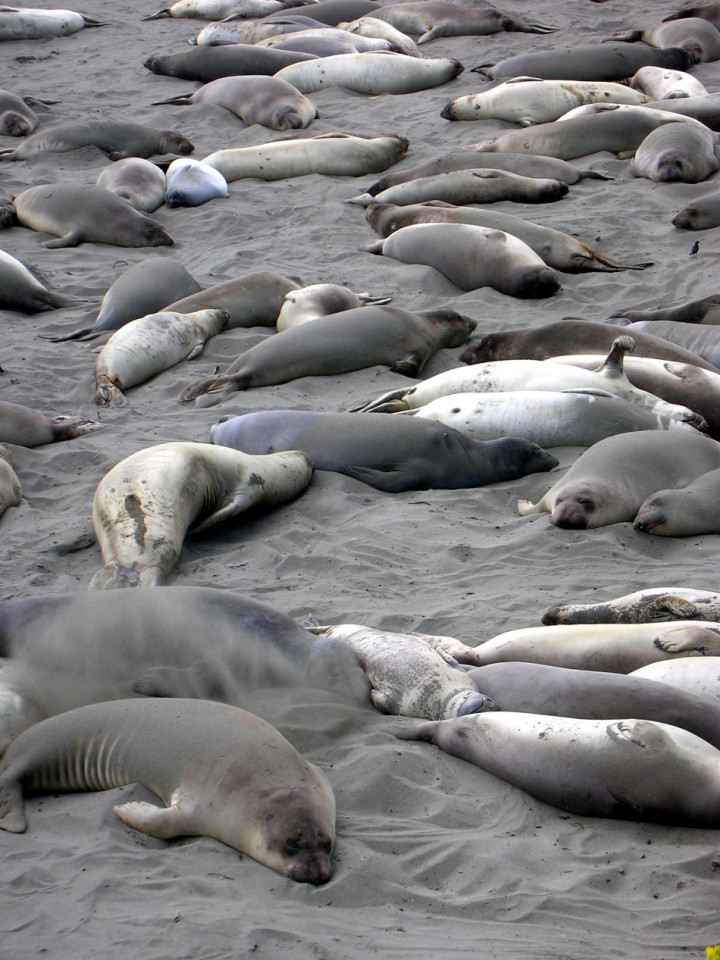 The rotting corpses of at least 500 sea lions have been found on Peru's northern coast.
The bodies of the animals were discovered on Anconcillo beach in Santa Province, Ancash region, some 420 km from the capital Lima.
The environmental police told local news agency Andina that they are investigating a complaint by the local governor who alleged the mammals were poisoned by marine farmers and fishermen who harvest shellfish.
Other death causes are also being taken into consideration, including entanglement in fishing nets, the ingestion of plastic items and disease.
The bodies were removed from the beach and taken to a local dump as it was feared they could pose a public health hazard.
This is not the first time that such an incident has occurred in Peru. Some 200 sea lions, dolphins, turtles and pelicans were found dead on a beach in the Piura region in October.
In 2012, hundreds of dolphins were found dead on Peruvian shores.
Peru's government declared a health alert along its northern coastline after at least 5,000 birds and an estimated 900 dolphins have washed up dead on Peru's northern Pacific coastline in May 2012.
At the time, environmentalists from the Scientific Organisation for the Conservation of Sea Animals (OCRA) believe the animals could have been killed by the noise and the waves caused by oil exploration ships.
However, the Sea Institute of Peru (IMARPE) at that time ruled out oil exploration or disease as the cause of the deaths, saying natural causes were to blame.