Former President Alberto Fujimori has finally apologised to Peruvians for the wrongs committed under his government in the 1990s. The 79-year-old issued a vaguely worded videotaped message from a hospital in the capital, two days after he received a presidential medical pardon that freed him from prison after serving less than half of a 25-year sentence for human rights abuses.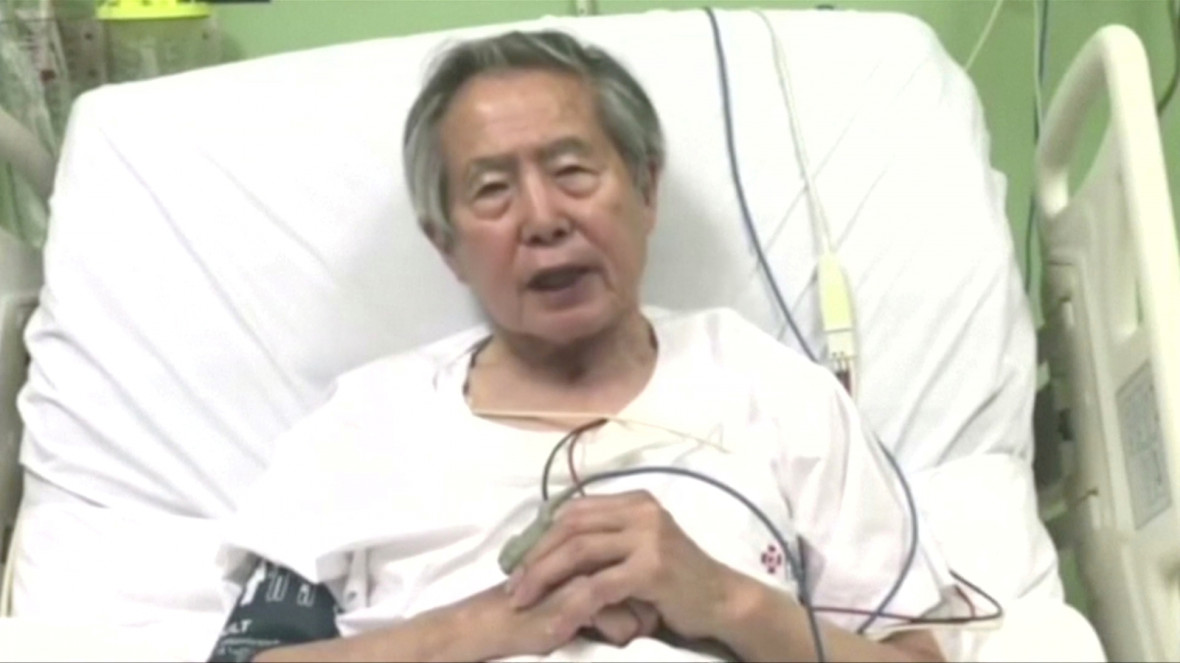 "I am aware that the results during my government were well received on one side, but I recognise that I have let down other compatriots," he said. "To them, I ask for forgiveness with all my heart." Fujimori, who has been diagnosed with arrhythmia and tongue cancer, also thanked President Pedro Pablo Kuczynski for pardoning him and sparing him from serving another 14 years in prison.
The decision, which was announced on Christmas Eve, sparked large protests across the country on Christmas Day. Roughly 5,000 people protested across the country, carrying posters with Fujimori's face and the words "murderer" and "thief" as well as photos of victims of the guerrilla conflict in the 80s and 90s.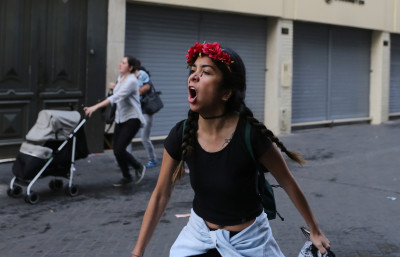 The president said Fujimori was being let go for humanitarian reasons, but many believe it was part of a backroom deal struck to protect Kuczynski from impeachment on corruption charges. Human Rights Watch declared it a "vulgar political negotiation".
Kuczynski was accused of lying about his financial ties to the Brazilian construction giant Odebrecht, which paid hundreds of millions in bribes to public officials across Latin America in order to win lucrative public works contracts. Fujimori's powerful daughter, Keiko Fujimori, led the impeachment drive in Congress but legislators loyal to the ex-president's son Kenji killed the effort by abstaining.
Kenji Fujimori has long pushed for his father's release from prison and Kuczynski's opponents said the pardon was clearly payback for the abstentions that ended the impeachment drive. With Kuczynski under criminal investigation for his Odebrecht ties and weighed down by an 18 percent approval rating, observers said his long-term political survival still appears to be in jeopardy.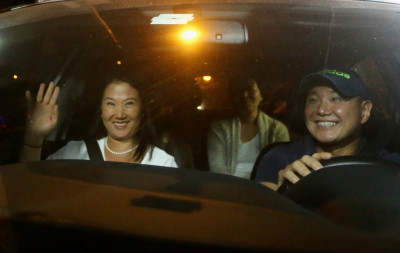 Kuczynski's business, Westfield Capital, received $782,000 from Odebrecht more than a decade ago. Kuczynski had denied any ties to the company until the evidence was made public this year. He later said that none of the contracts in question contained his signature and he had no knowledge of the payments.
A UN official said that Peru's president should not have acted alone in granting the pardon. Amerigo Incalcaterra, the South America representative of the UN High Commissioner for Human Rights, noted in a statement that the UN told Kuczynski's government in October that the seriousness of Fujimori's crimes warranted involvement of the international community in deciding on any pardon. Such a pardon "requires a rigorous analysis in each case, considering the gravity of the facts in the framework of a transparent and inclusive process, in the light of international human rights standards," Incalcaterra wrote.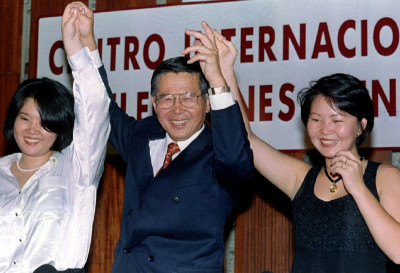 Fujimori had not previously apologised, asserting even during his sentencing hearing that he was innocent. He led the country in 1990-2000 and was found guilty for the killings of 25 people in a campaign against the leftist Shining Path terrorist group.