A multi-billion dollar upgrade to Australia's broadband network is already being hacked... by cockatoos.
The National Broadband Network (NBN), the company behind Australia's biggest ever infrastructure project, said the birds had already caused around $80,000 (£47,000) in damage. The cockatoos are using the cables to sharpen their beaks.
NBN project manager Chedryian Bresland said the birds have developed a liking for the cables. "You wouldn't think it was possible, but these birds are unstoppable in a swarm," Bresland said. "I guess that's Australia for you, if the spiders and snakes don't get you, the cockies will."
According to a blog post on the NBN website, the cockatoos are targeting the spare cables strung on the towers for "future capacity needs". Because the cables are not active, technicians do not know when they are damaged. Just eight towers have been affected so far, but that number could rise to as many as 200.
Bresland said the damaged cables are only being discovered when technicians need to visit the site. "They were damaged to the point of not being repairable, which has forced us to rip out the whole lot and completely re-run new fibre and power cables. That costs us about $10,000 every time we have do that."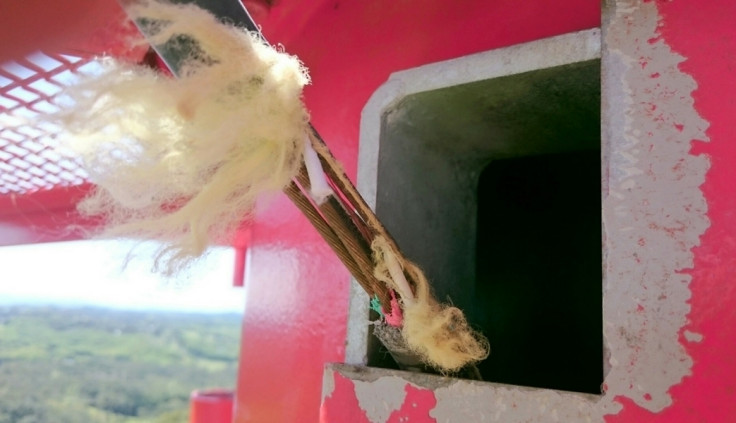 The NBN will cost Australians $3bn by the time it is finished. It originally aimed for maximum speeds of 100Mbps, which was later increased to 1Gbps. It was changed again in 2013 to require a minimum speed of 25Mbps. The new network is expected to be finished by 2021.
According to Akamai, Australia's average internet speed sits at just 11Mbps and ranks 50th in the world.
The NBN is exploring options to prevent the cockatoos from chewing through more cables. It will likely invest in $14 plastic canisters which cost just $14.
Earlier this year in the UK, rats chewed through Sky broadband cables and disconnected customers for more than 12 hours. "Engineers have been on site overnight and repair work continues this morning, on damaged fibre cables," Sky tweeted on the morning of 11 August. "Work continues on repairing broken fibre cables. We have identified the cause of the fault, to be the work of rodents."