Fischli and Weiss' 'Rock on Top of Another Rock' Unveiled in London's Kensington Gardens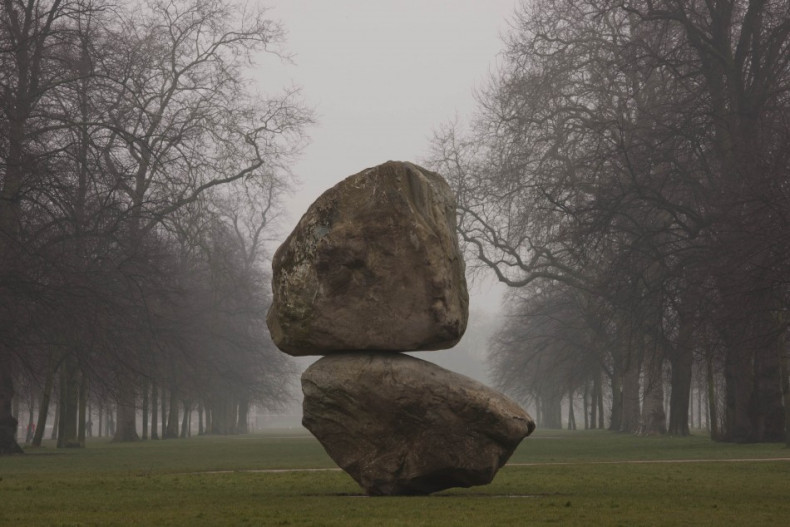 A huge sculpture by Swiss artists Fischli/Weiss has been unveiled outside the Serpentine Gallery in London's Kensington Gardens.
Rock on Top of Another Rock is the first public sculpture to be presented in the UK and stands over five metres tall.
It is formed from two giant glacial boulders balanced precariously on top of one another. The sculpture will be on display until March 2014. A sister sculpture is also on display in Norway.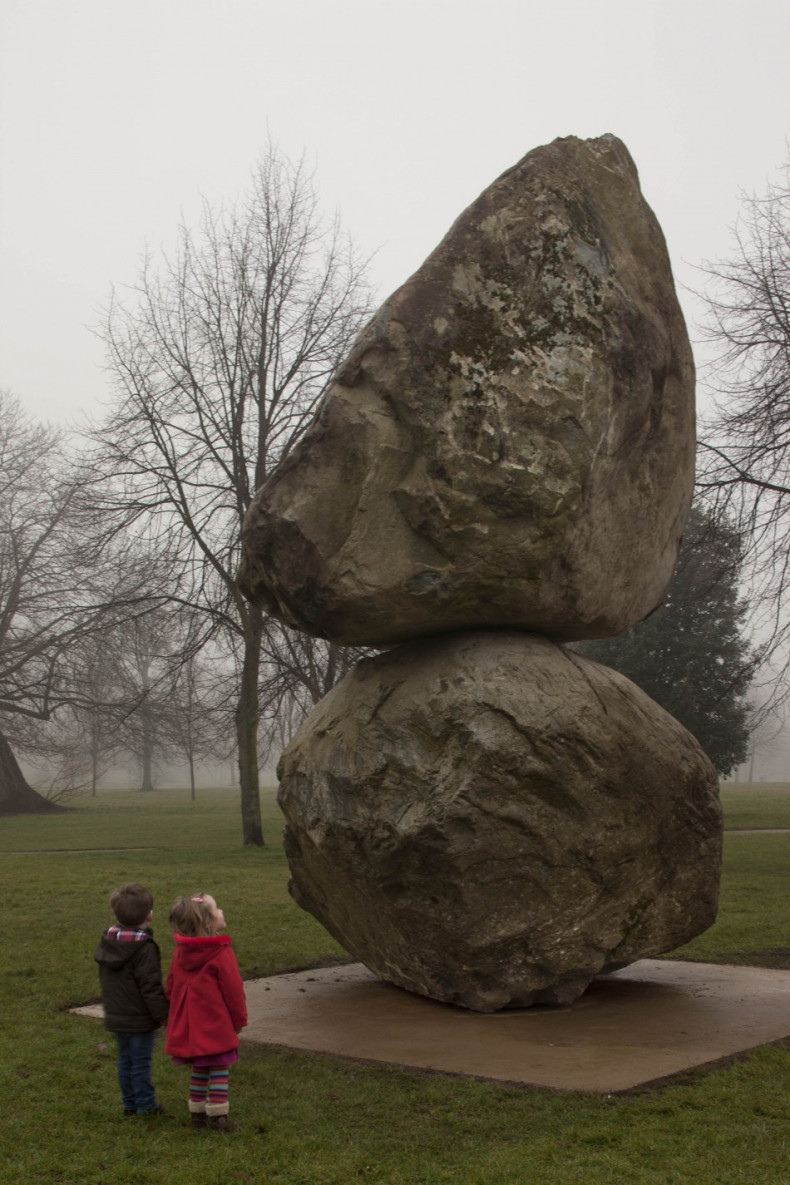 Peter Fischli said: "In Norway and here, to put one rock on top of another rock in the wilderness is the first thing you do if you want to make a mark. When you walk and you want to find your way back ... you make this mark.
"It is a very archaic, simple thing, but it is referencing the [Robert] Venturi duck. We wanted to make something that forces you to stop your car and get out to take a photograph."
The Serpentine Gallery said: "Sourced in Wales and reminiscent of the many Neolithic monuments found throughout the British countryside, Fischli/Weiss's rocks are imbued with their unmistakeable wit and a serious sense of the absurd.
"Fischli/Weiss have continuously demonstrated that irony and sincerity could not exist without each other and that, in fact, there is no sincerity like irony."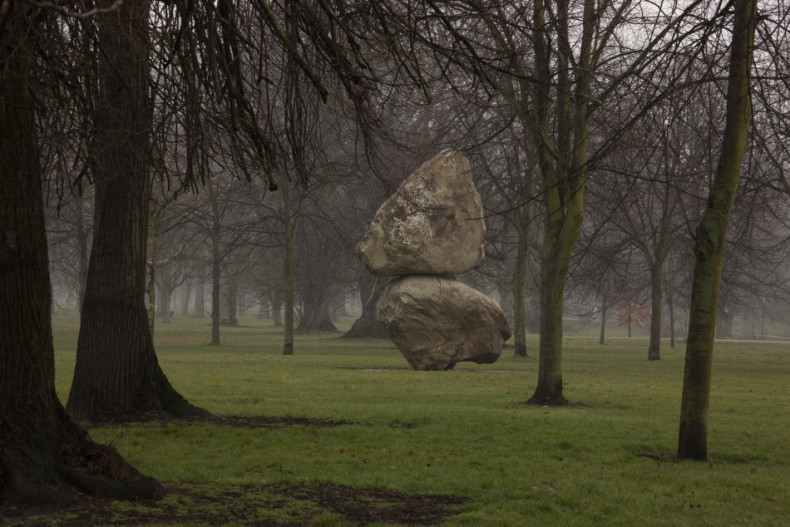 This is the latest sculpture by Fischli and David Weiss, who died last year. Fischli is working to complete the projects he and Weiss conceived together, while also working as an individual artist.
The due are best known for their 30 minute film from 1987 The Way Things Go. They were also recognised for their project Visible World, which consists of 3,000 photographs arranged on a 90ft table.
They have had solo exhibitions in the Tate Modern in London and the Centre Pompidou in Paris.