Arsenal chairman Peter Hill-Wood says the club's latest financial figures prove they are able to compete among the top tier of clubs in European football.
The Gunners announced a pre-tax profit of £17.8m for the half-year to the end of November 2012, primarily down to the substantial sales of Robin van Persie and Alex Song which totalled £42.5m.
However, it's those sales which Arsenal fans feel are continuing to undermine the club's pursuit of a first piece of silverware since 2005, but Hill-Wood says the club's substantial funds, cash reserves of which come to £123.3m, mean they are capable of competing at the top.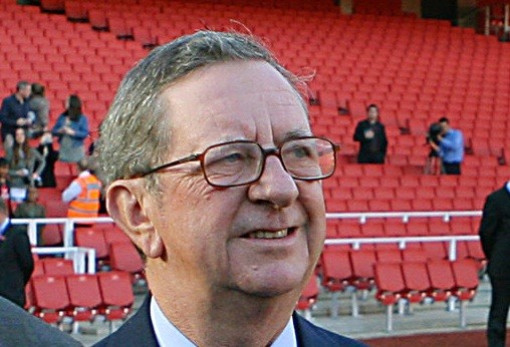 "Whilst we have our sights set on a 16th straight season in the Champions League, our aims are higher; our ambition is to win trophies," Hill-Wood said in an open letter to shareholders.
"No-one is more focussed on that than our manager Arsène Wenger, our majority shareholder Stan Kroenke and the Board and it is what we work towards every day.
"Our ability to compete at the top of the game here and in Europe is underpinned by our financial performance. Let me be quite clear that our intention is to keep our best players and recruit new talent to make us stronger.
"Although we were disappointed to see Robin van Persie leave the club, we have taken steps to secure our best players going forward and have recently signed Jack Wilshere, Theo Walcott, Kieran Gibbs, Aaron Ramsey, Alex Oxlade-Chamberlain and Carl Jenkinson to new long-term contracts.
"During this financial period we also invested £40.9 million in the acquisition of new players.
"This is a strong indicator of our ambition to compete and win trophies and, looking ahead, this will be further underpinned financially as a result of our extended partnership with Emirates. This will be worth up to £150 million over the next five years."
The club signed a new seven-year extension with Emirates airline in November until 2019 worth in the region of £150m, with the stadium naming right deal extended until 2028, a move which represents one of the biggest sponsorship deals in world football.
Arsenal face Bayern Munich in the second leg of the Champions League last 16, with Wenger's side seeking to overturn a 3-1 deficit from the first leg in order to keep alive their hopes of winning silverware this season.
Prior to that crunch clash in Munich, Arsenal face Tottenham Hotspur in the Premier League in a crucial game in both sides' hopes of finishing in the top four.