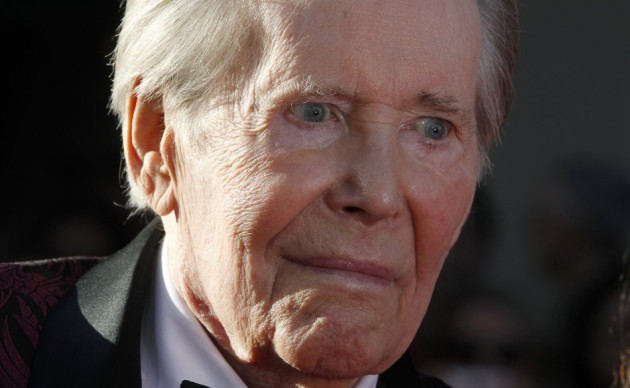 Irish president Michael D. Higgins has lead the tributes to actor Peter O'Toole, who has died aged 81.
The Irish-born star, who shot to fame in the Oscar-winning epic Lawrence Of Arabia, passed away on Saturday. (14 December)
The President and O'Toole, originally from Connemara, Co Galway, became friends in 1969. Higgins said he spent part of 1979 in Clifden, on the west coast of Ireland, where the pair met up almost on a daily basis.
"All of us who knew him in the West will miss his warm humour and generous friendship. Ireland, and the world, has lost one of the giants of film and theatre," the President said.
"In a long list of leading roles on stage and in film, Peter brought an extraordinary standard to bear as an actor. He had a deep interest in literature and a love of Shakespearean sonnets in particular."
Higgins added that while O'Toole was deeply committed to the stage, his "lifetime [was] especially devoted to the art form of film".
The Irish president extended his sympathy to the actor's family, including his daughters Pat and Kate, his son Lorcan, and former wife, actress Sian Phillips.
"(My wife) Sabina and I and our children will miss him, as will all those who saw him on screen or stage or had the privilege, as I had, of enjoying his friendship and humour."
"He was unsurpassed for the grace he brought to every performance on and off the stage."
The legendary British actor passed away at the Wellington Hospital in London on Saturday (December 14) following a long illness, his agent Steve Kenis confirmed.
He is survived by his three children, Pat, Kate and Lorcan O'Toole. He was married to actress Siân Phillips for 20 years until 1979.