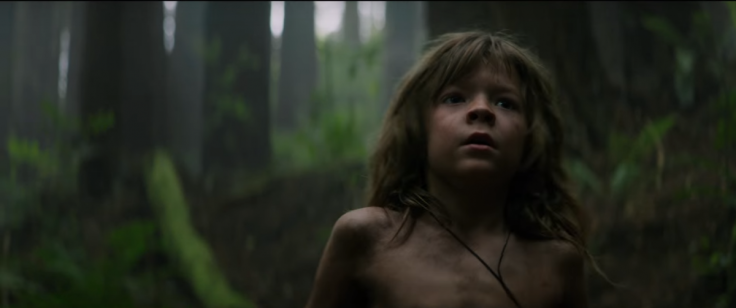 New poster and teaser have been released for Pete's Dragon, a remake of Disney's 1977 movie of the same name. Scheduled to premiere in August 2016, the teaser reveals Peter's giant friend with whom he resides deep in the woods of the Pacific Northwest.
The family movie is set in the modern world with a dash of Disney's fantasy tales, where an orphan boy meets an old wood carver, who believes in the fantasy of dragons living deep inside the jungle, and his forest ranger daughter, who is realistic in her approach towards life. In the 16-second teaser, the 10-year-old boy played by Oakes Fegley introduces his green furry and giant friend Elliott to his friend Natalie, Mr Meacham and his daughter Grace.
The film is a blend of live action and CGI animation and is directed by David Lowery. As shown in the previous trailer, Pete has spent six years in the woods with his best friend Elliot but his identity remains a mystery. It remains to be seen how his new human friends react to the dragon they believed only existed in fantasy tales and also how they trace Pete's identity.
Here is the official synopsis of the movie:
Pete's Dragon will premiere on 12 August in theaters across the US.