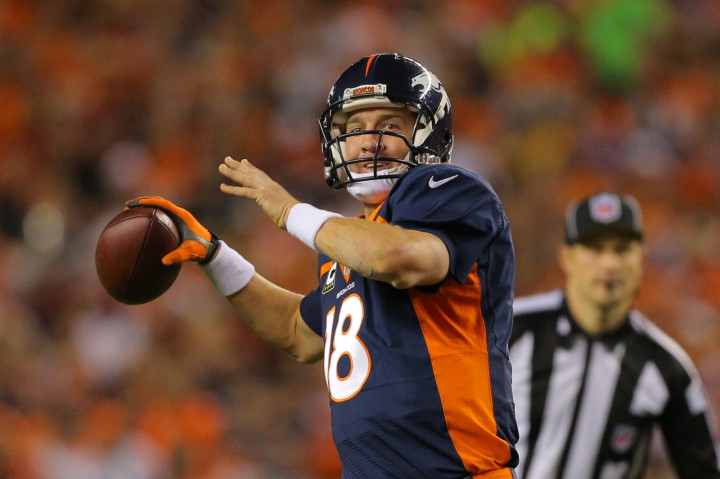 Denver Broncos quarterback Peyton Manning has clinched the NFL record for career touchdown passes with his 509th scoring pass in a win over the San Francisco 49ers.
Manning's pass in the second quarter – caught in the end zone by Demaryius Thomas – saw him eclipse Brett Favre's 2010 record as he helped his side secure a 42-17 win on Sunday.
The 38-year-old pulled level with Favre after finding Wes Welker from 39 yards, before reaching the milestone after connecting with Thomas to give the Broncos a 21-3 lead.
Manning's record was set in 246 games - 208 of those from his time playing with the Indianapolis Colts – while Favre's tally was reached in 302.
"I'm very honoured and humbled to join a pretty unique club," said Manning, who joined Denver in 2012 after missing the entire 2011 campaign following neck surgery.
"I was glad it was here in Denver. The fact we won the game certainly allows you to celebrate with your team.
"The touchdowns I've thrown have helped us win a lot of games. That's the only reason [the record is] somewhat special."
The previous holder of the record Favre was quick to congratulate Peyton, tweeting: "Congratulations on breaking my record. Onto 600."