Phil Collins' Spotify streams almost doubles as singer announces 2017 comeback tour dates
Collins, 65, will perform a five-night residency at London's Royal Albert Hall in June 2017.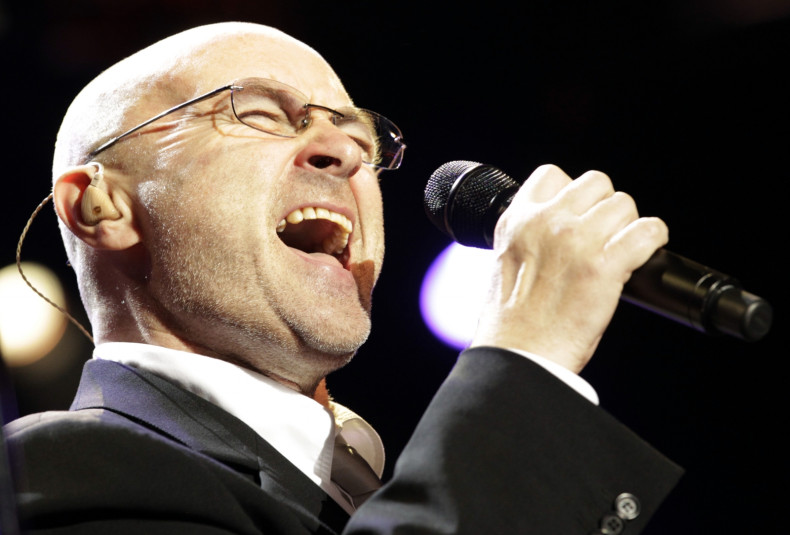 Coming out of retirement has been worth it for Phil Collins, whose Spotify streams have almost doubled in a year. Interest in Collins has soared since the In The Air Tonight singer announced a string of comeback shows as part of a European tour for 2017.
According to data released by Spotify on 18 October, streams of Collins' solo catalogue have almost doubled to 94% since the same day in 2015. The singer's most popular song on the music service is his 1983 cover of The Supremes' hit single You Can't Hurry Love, which spent two weeks at number one in the UK.
Other songs of Collins' to make the top five of his most-streamed songs are In The Air Tonight, Against All Odds (Take A Look At Me Now), You'll Be In My Heart and Another Day In Paradise. Some of Collins' other fan-favourites on Spotify include Strangers Like Me, Easy Lover and Son Of Man.
It is no surprise that Collins has enjoyed a streaming boom following the singer's Not Dead Yet tour announcement.
The 65-year-old will perform a five-night residency at London's Royal Albert Hall in June 2017 before moving onto Cologne, Germany and Paris, France, throughout the rest of the month.
The tour will be Collins' first live shows in 10 years after the singer took a lengthy break from performing. Speaking of his short-lived retirement, Collins said in a statement: "I thought I would retire quietly. But thanks to the fans, my family and support from some extraordinary artists I have rediscovered my passion for music and performing. It's time to do it all again and I'm excited. It just feels right."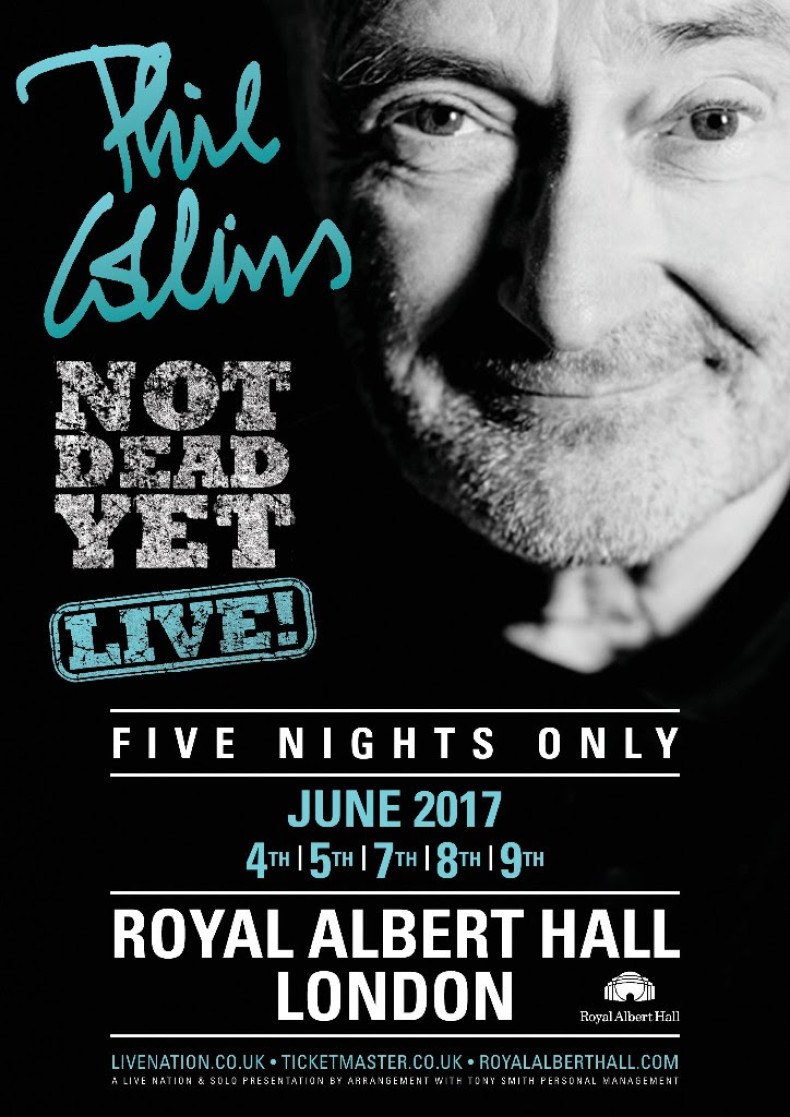 Long-time fans of the singer may notice a difference in the upcoming shows as Collins admits his drumming skills have deteriorated since the reunion tour of his former band Genesis. The musician said at a press conference: "I'll never play the way I used to. Something happened on the Genesis reunion tour.
"At the end of each show, I had a drumming duel with Chester Thompson, and one night something happened. It just went. I tried everything – bigger drumsticks and so on, but it just never came back. It's a mystery what happened, I just couldn't get it back. But I'm 65 and I played drums since I was five. I'd like to have the choice about being able to play, but I'm not going to cry myself to sleep about it."
Phil Collins' most-streamed songs on Spotify
1. You Can't Hurry Love
2. In The Air Tonight
3. Against All Odds (Take A Look At Me Now)
4. You'll Be In My Heart
5. Another Day In Paradise
Listen to Phil Collins' most-streamed songs on Spotify: