The concierge at the Paris hotel where Kim Kardashian was held at gunpoint during a robbery has broken his silence. Abdulrahman, who is only identified by his first name, has given a detailed interview recalling the events of 3 October and reveals he watched the robbers "attack" Kardashian.
The Keeping Up With The Kardashians star was in a bedroom at the exclusive hotel, known as No Address, when several masked intruders stormed the apartment and stole jewellery worth up to $11m, including her Lorraine Schwartz-designed engagement ring. Abdulrahman, a PhD student who works part-time security to fund his studies, was reportedly the concierge on duty in the early hours of that morning.
Recalling how he was forced to allow the robbers entry into the apartment believing they were police officers, Abdulrahman told the Mail Online: "I went up to the apartment with the robbers. I was tied up in the first minutes, with handcuffs. I was in the room of Kim Kardashian. One was attacking her, the second one was with me. I saw Kim being pulled out of bed."
The 39-year-old claims he pleaded with the intruders not to hurt the TV star but they eventually tied her up. Explaining how he consoled Kardashian, Abdulrahman said: "One of the gang kept telling her to shut up. I put my hand on her shoulder and told her to be calm. I said, you have to be silent, you know. She sat down on the bed. She asked me, are we going to die? I said, I don't know, how can I know?"
The Algerian security worker continued: "He attacked her, holding his gun in her face. She was crying, she was screaming, saying: 'Don't kill me, I have babies, don't kill me, please, I have babies! I'm a mum! Take whatever you want!' She seemed terrified. She was wearing a white bathrobe and her hair was tied up."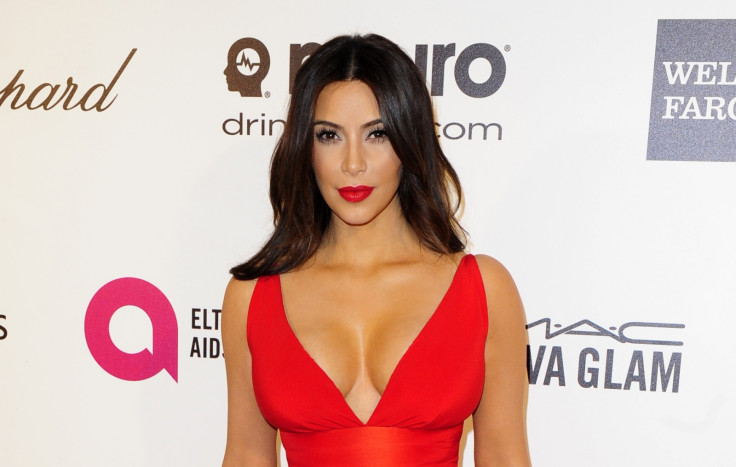 He added of his own ordeal: "[The robbers] were very violent, shaking me, making me lie down on the floor. In the first minute, I was on the floor, handcuffed with my hands in front. It was very scary."
Once the authorities arrived, Abdulrahman claims to have acted as a translator for Kardashian, who is reportedly not able to speak French fluently. The security worker said: "I saw Kim a lot then. When she left, she hugged me and I told her, the most important thing is that we are safe and we are alive. When you are with someone through such an experience, I think there is something linking you, there is some connection. I hope really she is feeling better, but I don't think she is. It was very, very scary. You can't imagine."
Abdulrahman alleges that security at the hotel has been lax for several years and "blames" the owners for the robbery. The French authorities are said to have made a breakthrough in the case after discovering DNA evidence that may have been left by the intruders.
Kardashian, 35, is believed to be keeping a low-profile at her Los Angeles home where she lives with husband Kanye West and their two children, three-year-old daughter North and 10-month-old son Saint. The reality star's mother Kris Jenner has spoken out about her daughter's recovery, telling E! News: "One day at a time. It's a process."