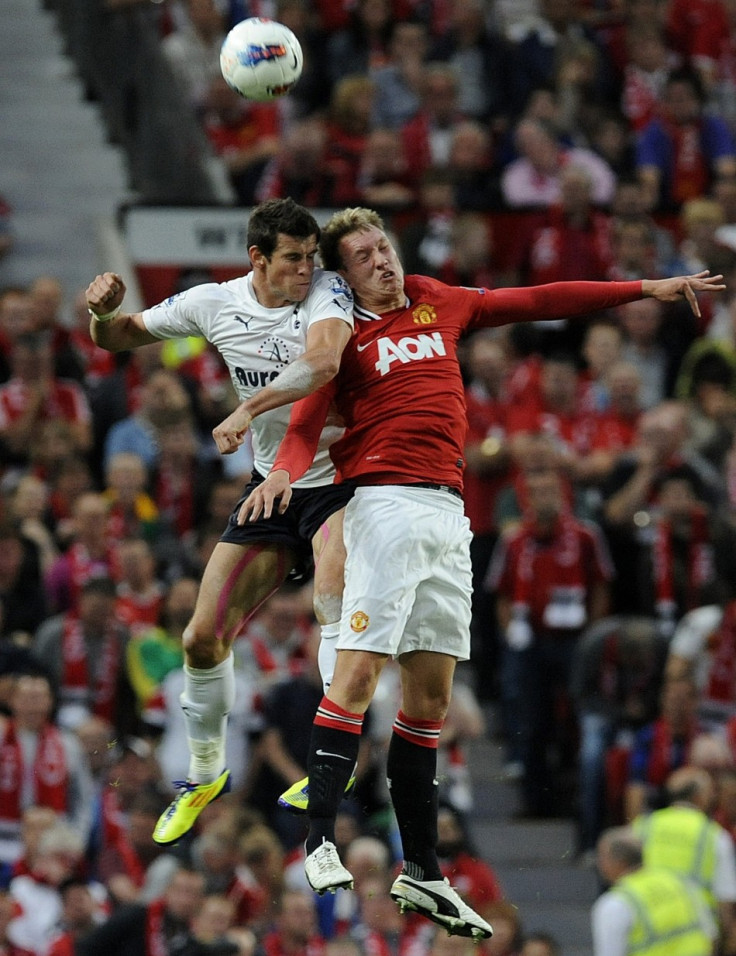 Manchester United youngster Phil Jones has played with an assurance and fearlessness that belies his 19-years this season, but it appears the former Blackburn Rovers starlet does get fazed by something; lifts.
Jones is currently one of the most talked about footballers in the country following his authoritative displays for Manchester United and England.
The £17 million summer signing from Ewood Park has featured in more games for Sir Alex Ferguson this season than any of his Old Trafford colleagues and despite his relative inexperience, the prodigiously gifted Manchester youngster looks undaunted by each and every occasion he has been thrust into.
Yet the defender, who played in both of England's recent internationals against Spain and Sweden in midfield, admits he has a fear of foreign elevators. The Manchester United star concedes he is still haunted by being stuck in one as a child in Greece, and when he travels with club and country he takes the stairs.
Jones told Manchester United's official website: "When I go abroad, I can't go in lifts,
"I don't mind it in England, but I can't do it when I go away.
"When I was young we went away on holiday to Greece and we got stuck in a lift for a few hours.
"It was horrible. I felt so claustrophobic."
Jones' recent performances for England have been widely praised and most notably by Fabio Capello. The Italian likened the Manchester United star's ability to play in defence or midfield to AC Milan and Real Madrid legends Franco Baresi and some have already tipped Jones as a future England captain.
"It is difficult to find a player like Jones," Capello said.
"Really difficult. I found in my career probably two players - Franco Baresi and Fernando Hierro. They played as midfielders after they played centre back. I think (these are) really good players.
"Jones can play in different positions, always at the top level. He is a talent. So young but a big talent because when he receives the ball he plays always without fear.
"Good passes, good solutions. Every time, the best solution. I know something about football and the solution that he chooses every time, when he receives the ball, is always the best. Like I say, he is a talent.'
"It was important for me to see him in front of the back four in the Sweden game,
"Because if Parker will not be fit, I will have a solution. He can play every other position, but for me it was a really important test for him."