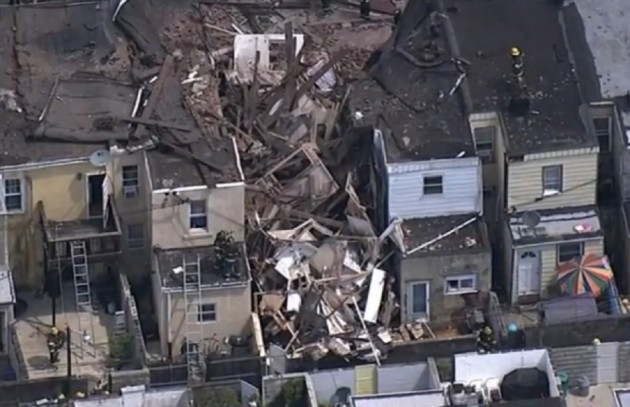 A gas explosion has triggered a house collapse in Philadelphia, injuring at least six people including a baby.
The six-month-old baby and a 15-year-old girl were among those pulled to safety by rescuers from the rubble of the house in the south of the city, authorities said.
Five people were taken to hospital with minor injuries, fire officials said. A private contractor, who was working in the basement of the home when the explosion occurred, was also injured and sustained severe burning.
Two buildings were almost levelled by the explosion and a third was severely damaged.
A total of six homes were evacuated.
"My husband said he could smell gas all night," a neighbour told Local NBC 10.
"I thought somebody dropped a bomb in the middle of my neighbourhood."
Police were investigating while firefighters continued to look for more possible victims trapped beneath the debris.
"I was upstairs brushing my teeth. I heard a very loud noise. Not being sure what it was, I came downstairs and went out my back door," Laura McColgan, who lives in the area, said.
"I went outside and saw everyone running around the corner. I saw the building down, saw the smoke and smelled the horrible smell of gas as well."