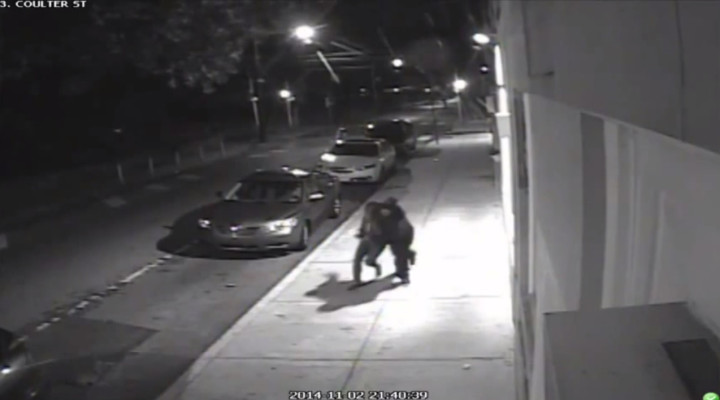 The woman who was seen in shocking CCTV footage being abducted from a Philadelphia street has been found.
Carlesha Freeland-Gaither tried to fight off her kidnapper but was dragged off the road and bundled into a car on Sunday (2 November) before it sped off.
A witness called police at about 9.40pm after seeing a woman identified as Freeland-Gaither screaming for help as she was forced into a vehicle.
Following a sweeping appeal, the 22-year-old was eventually found near Baltimore by police three days later after investigators noticed her in a car belonging to Delvin Barnes.
The pair were later circled by authorities and Barnes was arrested.
He was being held Wednesday night on an unrelated warrant for alleged attempted capital murder, assault and malicious injury with acid, explosives or fire.
He would face federal charges in the Philadelphia abduction, authorities said.
Gaither's mother Keisha, had earlier sobbed as she pleaded for the safe return of her kidnapped daughter.
But her anguish turned to elation after the announcement Gaither had been found safe. "I'm taking my baby home. Thank you. Thank you so much," she said.