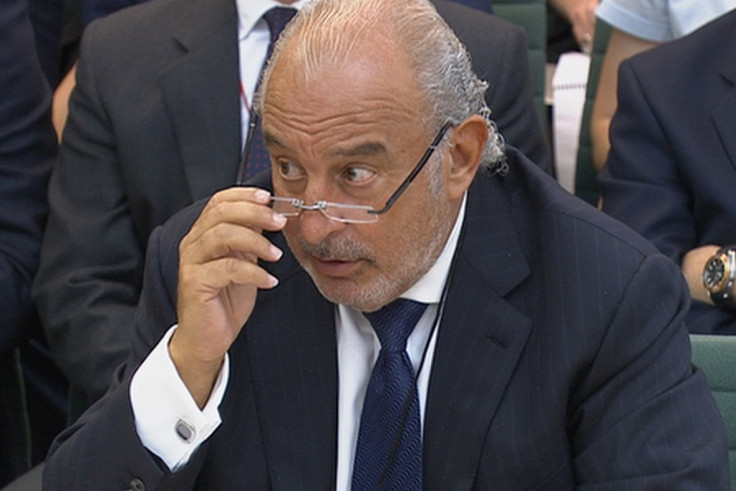 Long-running row between retail tycoon Sir Philip Green and Labour MP Frank Field escalated on Friday (1 September), with the former threatening the latter with legal action.
In a letter to Field, Green said the parliamentarian had been "disgraceful" in radio interview to Talk Radio, in which he claimed to have obtained new evidence about the £363m settlement the tycoon made with the Pensions Regulator over BHS in February.
"You seem intent on continuing your personal and bitter attacks on me, making allegations, in my view, wholly without substance.
"You claim to have new dynamite evidence against me. How can this be the case when the document you referred to on the radio is not new; it is a document produced by the regulator last year?" Green wrote.
"I have no idea what the case you mentioned has to do with me other than to assume you are using it as a further opportunity to attack me. You will today receive a letter from my lawyers which you should read very, very carefully in order that you clearly understand the content and the seriousness of your actions," he added further.
Subsequently, the BBC reported that Sir Philip's lawyers' have warned Field that a disclosure of that evidence would be a breach of pensions law.
The duo have had a long-running feud played out in full glare of the media over the collapse of BHS and the resultant uncertainty over the retailer's pension scheme.
Last year, Field joined a campaign to strip Green of his knighthood. As co-chair of an inquiry into BHS compared, the Labour MP compared Green unfavourably to late newspaper Robert Maxwell, who siphoned millions from the Mirror Group's pension funds.
He has often taken verbal swipes at the tycoon under the cover of parliamentary privilege. In July 2016, Sir Philip, the former BHS owner, demanded an "immediate apology" from Field.