'Mammoth' Micro Focus: The FTSE 100 unicorn that's now Britain's biggest tech company
Many may not have heard of it, but a reverse takeover of HP's software arm means the company is not 'micro' anymore.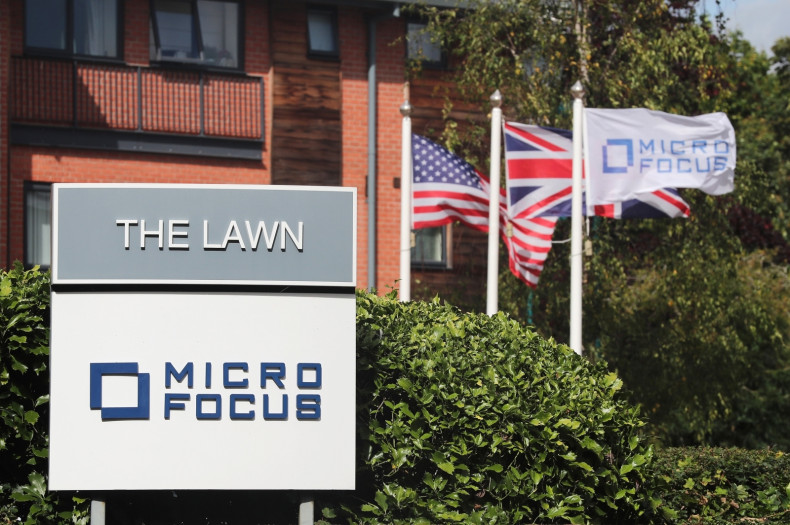 Chances are you may not have heard of Newbury, Berkshire-based Micro Focus International, but it is highly likely you may hear a lot more of it of over the coming months and years. That's because it has officially become the UK's largest technology company.
Much of it is all down to tech behemoth Hewlett Packard's decision to restructure its business and spin-off much of its software unit – HP Enterprise (HPE).
For the technology giant, it also implied closing the door on its scandal-ridden and disastrous 2011 acquisition of Autonomy; a company founded by maverick entrepreneur Mike Lynch that once rode high and sponsored Tottenham Hotspur football club's shirt making it a household name.
But that was then, post-takeover the smiles soon disappeared as HP and Lynch traded salvos with the tech giant accusing the entrepreneur of "fraud" and him dismissing the claims as "bullsh*t and fraud."
No sooner had HP bought Autonomy for $11bn, it announced a $8.8bn writedown. Pressed by its own finances in a matter of years, HP decided to narrow its focus to data centre hardware and software and put the erstwhile Autonomy's assets under the HPE umbrella up for sale.
While many predicted it, few envisioned FTSE 100-listed Micro Focus would emerge as a buyer via a $8.8bn (£6.8bn) reverse takeover offer in September 2016 for an entity bigger than itself on paper.
In a bid to sweeten the move, it's returned £386m to shareholders who lapped it up. With all obstacles clear, the deal went through on Friday (1 September). However, the market isn't best pleased. At 11:43am BST, Micro Focus shares were down 7.33% or 179.85p to 2274p.
That's because, in order to make the deal happen, Micro Focus secured a total of $5.5bn of debt financing related to the transaction, including a revolving credit facility of $500m.
The commitment was deemed sufficient by analysts to finance the $2.5bn cash payment to HPE, the aforementioned cash distribution to current Micro Focus' shareholders, fees and royalties as well as the refinancing of Micro Focus' outstanding debt of around $2.1bn.
However, on the day of deal completion the nervousness persists. Chris Hsu, previously chief operating officer of HPE, is taking over as the new chief executive officer of Micro Focus. He has his work cut out when it comes reassuring the market about the future path of what now the country's largest technology company.