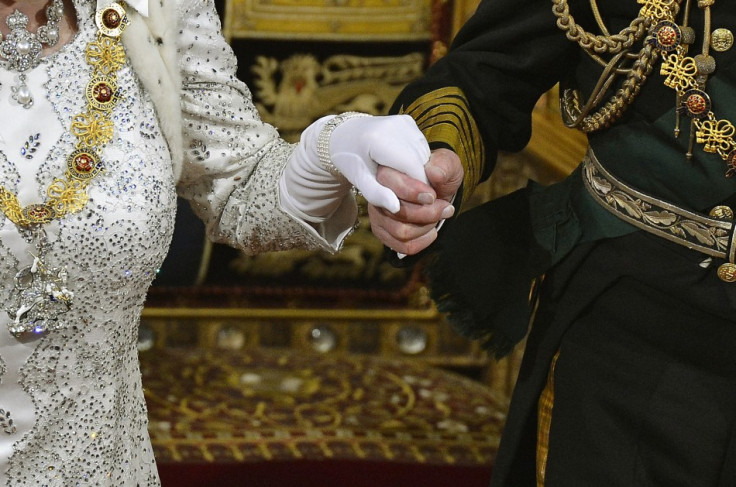 At nearly 92, Prince Philip still cuts an impressive figure at the Queen's side at public functions.
The duke is always seen in public with a straight posture and broad shoulders, in defiance of the stereotypical image of a man within sight of his centenary year.
It is as if Philip's solemn vow to be the Queen's unstinting liegeman, made at the Coronation six decades ago, remains with him to this day as central to his ethos.
In that role he flown around the world on a hectic, unending schedule to deliver more than 5,000 public speeches, according to Buckingham Palace.
There was evidence again of this commitment to duty when he defied illness and medical advice to attend the Coronation service for the Queen at Westminster Abbey.
Ahead of the mass to mark her accession to the throne, question marks had hung over his attendance. He had missed a gala function at St James's Palace on the evening before the ceremony.
Yet Philip shrugged off worries about his health and attended anyway. It was yet another example of the character of this man.
That indomitable spirit was present also during the Jubilee celebrations in 2012. Then the duke - who is soon to be a great-grandfather - stood for the whole duration as the River Thames flotilla passed by in a relentless downpour.
But there was a price to pay when he was taken to hospital a day later for a bladder infection. It was his third visit to hospital in eight months for treatment of the recurring infection.
He spent five nights under observation and as a result, missed the Jubilee concert outside Buckingham Palace - which he may have considered was not a wholly bad thing although his absence prompted a flood of goodwill messages from performers including Paul McCartney.
Months earlier, Philip had spent four nights at Papworth Hospital for treatment on a blocked coronary artery.
So should this prince who retains a healthy vitality in the face of advancing years cut his workload?
He hinted at his desire to do less during a BBC interview when he said: "I reckon I've done my bit. I want to enjoy myself now - have less responsibility, less frantic rushing about, less preparation, less trying to think of something to say."
But given his unerring commitment to fulfilling his duties at the Queen's side over 60 years any official seeking to get him to cut back on engagements could well get short shrift.