Philippine President Rodrigo Duterte orders police to shoot dead 'idiots' if they resist arrest
However, Duterte said: 'You are not allowed to kill a person who is kneeling down, begging for his life'.
Philippine President Rodrigo Duterte has ordered the police forces to kill "idiots" if they resist arrest, amid a string of troubling cases of extrajudicial killings. Yet again throwing his weight firmly behind the security forces, the firebrand leader said he would back them as long as there is justification for killings.
The recent death of 17-year-old Kian delos Santos at the hands of the local police has galvanised anti-Duterte critics putting the president on the backfoot. Duterte met the parents of the teenager at his presidential palace on Monday, 28 August but it is unclear what exactly transpired at the meeting.
"Your duty requires you to overcome the resistance of the person you are arresting... (if) he resists, and it is a violent one... you are free to kill the idiots, that is my order to you," Duterte told a police officer during his speech.
However, he warned the police against any high-handedness.
"You are not allowed to kill a person who is kneeling down, begging for his life. That is murder. Let us be clear on this," Duterte said, but added that a policeman doing his job will not face jail.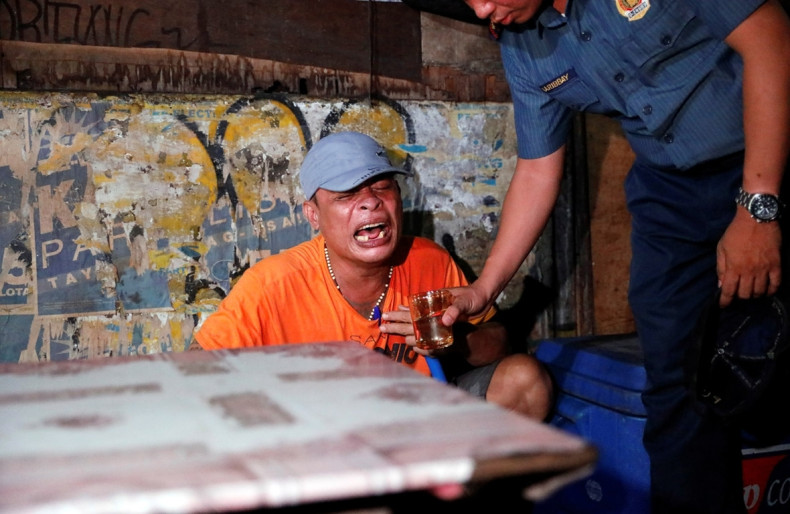 He went on: "If he's just using a stick or a bat, then you immobilise him. Shoot him in the hand. If he's using a gun or a bolo or a knife, and you think that your life is in danger, that will justify the policeman to kill you."
Ever since he took charge as the president of the Southeast Asian country in July 2016, Duterte has been leading a bloody campaign against drug peddlers and users. Thousands have been killed in the offensive by security forces with rights groups claiming that most of them are extrajudicial killings.