Philippine President Rodrigo Duterte has been missing in public for the fourth consecutive day, with his office saying that he is resting after a hectic schedule. However, opposition parties have said his absence is "unusual", calling for more information about the leader's health.
The last time Duterte was seen in public was at a military gathering on Sunday (11 June) when he honoured Philippine troops who were involved in implementing martial law in the southern parts of the country.
Rejecting speculation surrounding Duterte's health, the presidential palace said the firebrand leader was not suffering from any "major sickness".
"You have to consider he [had] been on the road for 23 days. It was really brutal so we have to allow him to have time to rest. He is taking some time out," presidential spokesperson Ernesto Abella told reporters. "He's just tired." Abella refused to reveal when exactly Duterte will reappear in public.
Ever since the martial law was imposed in Mindanao region to quell a rising Islamist insurgency, Duterte has been on an exhausting trip visiting military installations and hospitals.
A medical expert is always on standby to attend to Duterte whenever required. Duterte also skipped Independence Day celebrations on Monday, 12 June with Vice President Leni Robredo standing in for him at the official ceremonies.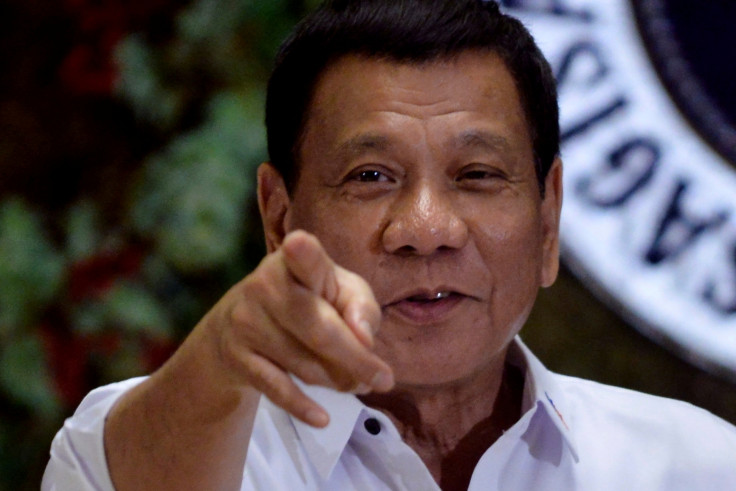 "The absence of the president from the public is very unusual, especially when there is still an ongoing crisis in Marawi. Much more to be absent for a week without explanation except to rest," said opposition lawmaker Gary Alejano.
Duterte's vocal opponents have called for more transparency pertaining to his health so as to contain the spiralling media speculation.
"The health of the president is a national security issue especially now that we have a security crisis in Marawi and martial law in Mindanao," added Alejano.