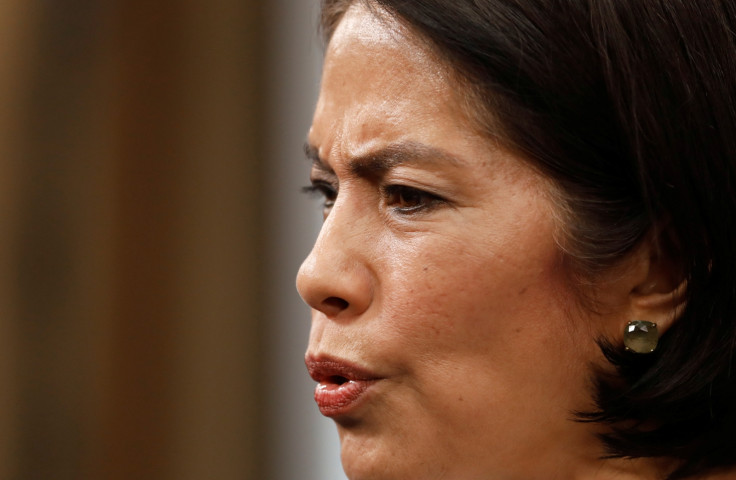 The crackdown on the mining industry in the Philippines continues as Environment and Natural Resources Secretary Regina Lopez tore up almost a third of the country's contracts for undeveloped mines.
Lopez has cancelled 75 mining contracts that covered projects in the exploration stage or those not yet in production. These contracts are located in watershed zones and would threaten water supplies if they are allowed to proceed, she said.
"You kill the watershed, you kill life," she told a news briefing on Tuesday (14 February).
The contracts - mineral-production-sharing agreements, or MPSAs - include the $1.2bn (£0.96bn) copper-gold project in southern Philippines belonging to Philex Mining Corp, one of the country's biggest miners. There are currently 311 MPSAs, including those for the 41 mines already operating in the Philippines.
Tampakan's $5.9bn (£4.73bn) copper-gold project in South Cotabato province in Mindanao island was also scrapped. The project hit problems when the local province banned open-pit mining in 2010, which resulted in Glencore PLC pulling out in 2015.
"We're cancelling this as a gift of love to the people of Cotabato," Lopez said.
On 2 February, the environment secretary ordered the closure of 23 mines and the suspension of five others for damaging watersheds and the siltation of coastal waters and farmlands.
The decision was later revoked by the Cabinet, which said the miners needed to be given due process and the opportunity to rectify any failings.
President Rodrigo Duterte, however, is reported to have said on Sunday (13 February) that he will not stand in the way of Lopez's decision.
Lopez's latest move described as 'absurd'
Lopez's latest decision has raised the ire of the Chamber of Mines of the Philippines. Its lawyer, Ronald Recidoro, called her action "absurd" and claimed that it ignored due process as MPSAs are contracts between the government and companies.
"You cannot just unilaterally cancel contracts, especially if there are no specific grounds," he told Reuters.
Recidoro insisted that mining law allows operations in watersheds, except for those declared protected by the government. However, Lopez says that it is within her discretion to "decide on the resources of the country".