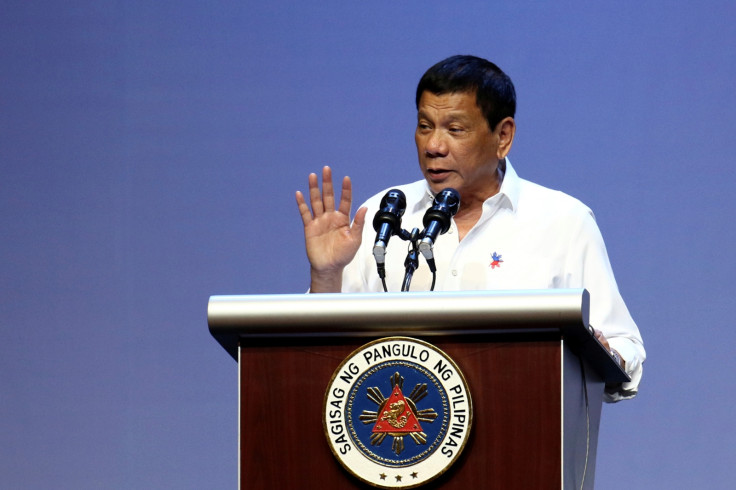 Philippine President Rodrigo Duterte fired two officials on allegations of corruption on Saturday (17 December), days after he admitted murdering three men.
Duterte, who won the country's presidency of in May, promised to rid the country of drugs, crime and corruption if elected.
His drug war has so far killed at least 5,000 people, but now the country's leader has exacted his first political casualties.
"I said before that corruption will have no place in my government," he said, reported Reuters.
"Consistent with this electoral campaign, I have directed the dismissal of the two (officials from) the Bureau of Immigration who are now tainted with corruption," he said without mentioning their names nor giving details about the allegations.
The men were named as Al Argosino and Michael Robles in local media reports.
They are accused of extorting P50m (£802,000, $1m) from gambling tycoon Jack Lam.
However, the sackings are part of a bigger corruption scandal as Lam is accused of not paying his taxes to the Philippine government.
In the same press conference the sackings were announced, Duterte said he would be seizing Lam's assets.
"I'll be sequestering all of his properties," Duterte said, reported the Sun Star Manilla. "All [of his properties], why? He cheated on us.
"So just in case you'd want to know what will happen, I am sequestering, ordering the sequestering of properties and maybe I can get as much as I want."
The president noted that Lam had been paying only 1% of his tax, while other businessmen were paying 10%.
"While all the others are paying 10%, you [Lam], all these years, when you talk in public, it was as if everybody in government was in your pocket. That's why I ordered his arrest," Duterte said.
Lam's whereabouts is currently unknown. His lawyer in the Philippines has previously denied the accusations against him.