Philippines president Duterte confirms he personally killed three men
The bombastic Rodrigo Duterte claimed he had killed criminals in the southern city.
President of the Philippines Rodrigo Duterte, has confirmed that he killed three men whilst serving as the mayor of the southern city of Davao. On Wednesday December 14, the bombastic president told reporters how he had roamed the streets "looking for trouble" and personally killed criminals.
Duterte's spokespeople have since denied that he had actually killed people and rival senator Leila de Lima, a critic of Duterte, said the president's declaration could lead to impeachment.
Nicknamed 'Duterte Harry' because his crackdown on so-called 'drug pushers' throughout his country, Duterte was formerly mayor of Davao for two decades in two separate terms.
Despite his spokesperson's denials Duterte told the BBC: "I killed about three of them ... I don't know how many bullets from my gun went inside their bodies. It happened and I cannot lie about it."
In May this year Duterte won 38.5% of the vote to become president of the country, after a campaign in which he promised to defeat crime by killing tens of thousands of criminals.
Since then the Philippines has descended into a murder epidemic. According to the latest statistics from the national police, 5,927 deaths have been linked to Duterte's war on drugs between 1 July and 12 December. More than 3,800 people have been killed in extrajudicial or vigilante killings.
Earlier this week, Duterte said he had personally killed suspected criminals, sparking international outrage. "In Davao I used to do it personally. Just to show to the guys [police officers] that if I can do it, why can't you," he said.
"And I'd go around in Davao with a motorcycle, with a big bike around, and I would just patrol the streets, looking for trouble also," said the president. "I was really looking for a confrontation so I could kill."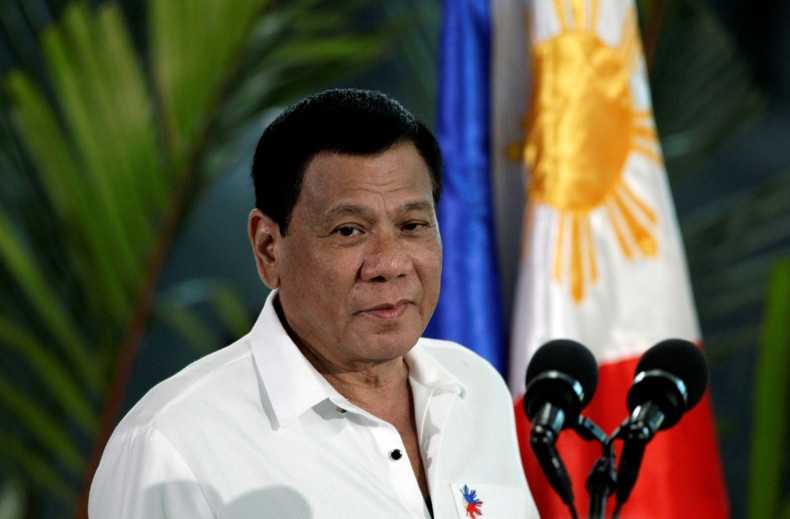 Duterte's critics say the huge surge in vigilante killings in the Philippines has been inspired by his bombastic rhetoric. In Davao he earned a reputation as a ruthless suppressor of crime and was accused of sponsoring death squads.
Outside of the Philippines Washington's Millennium Challenge Corporation (MCC) announced this week that a decision to grant further aid to the Philippines will be deferred after an initial five-year package worth more than $430m (£344m) expired in May after concerns about "civil liberties" in the Philippines.
Duterte's response, according to Agent France Press (AFP) was "bye bye America". Duterte's spokesman Martin Andanar had said that the president, labelled 'The Punisher' by some in the country, had not actually killed anyone.
He said: "That is the style of the president, ever since he was a mayor he would talk that way," Andanar said. We do not take all of those statements literally. We take it seriously, but we don't take it literally."