Sara Duterte-Carpio, daughter of Philippines President Rodrigo Duterte and mayor of Davao city has announced that she had lost two of her three unborn children. The Davao city mayor had earlier in August said that she was pregnant with triplets.
However, two days after the deadly blast in Davao that left at least 15 people dead and scores injured at Roxas Avenue, she learnt that two of the foetuses did not have a heartbeat.
"When I went for a check-up last Monday, the doctor said the identical twins don't have heartbeats anymore," Duterte-Carpio was quoted as saying during the change of command ceremony at the Task Force Davao office on Thursday (8 September). She added that the third one was "still fighting for life".
Duterte-Carpio, who took charge as the mayor of the city from her father in June, had sacked the city police chief and the task force chief following the deadly blast. According to the Philippines Star, after the mayor announced her pregnancy, her physician had advised her to avoid crowded places to reduce chances of catching an infection.
However, Duterte-Carpio visited the 2 September blast site and met with victims undergoing treatment at various hospitals. She said that while meeting with the blast victims on Monday, she started feeling ill. Following a check-up, her physician broke the news to her that left her shattered.
During the ceremony at the Task Force Davao office to mark the appointment of the new chief, Colonel Erwin Bernard Neri, the mayor pleaded for the safety of her unborn child.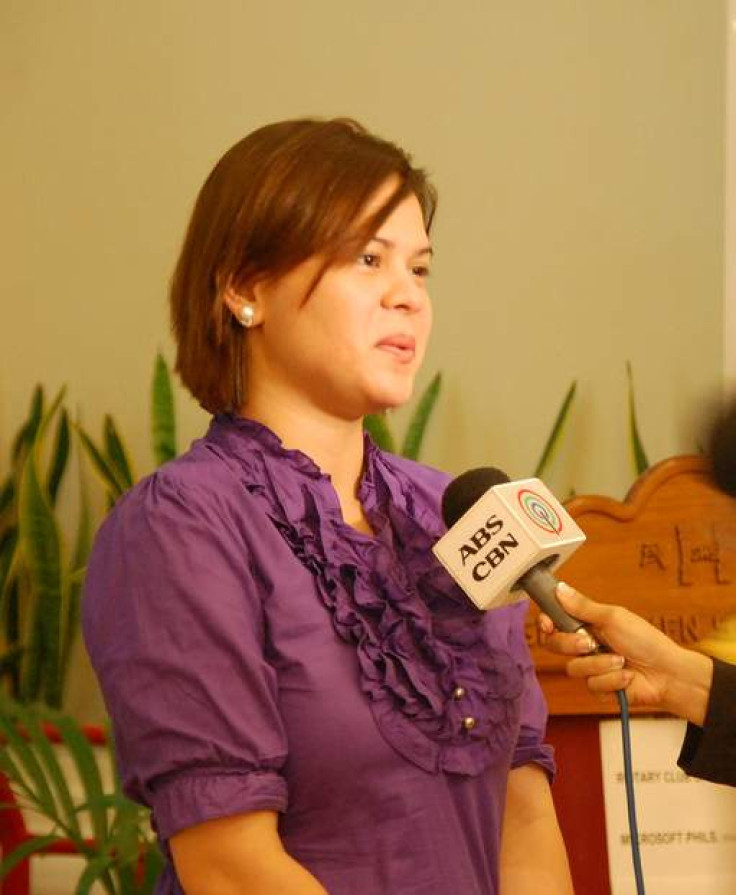 "Colonel Neri, kindly give me peace of mind for the next nine months, although I have six more months of my pregnancy, but consider this day as my first day. Please do not kill him [the child in her womb]," she told the new commander.
The Davao mayor, a lawyer by qualification, is married to fellow lawyer Manases "Mans" R Carpio. She has an adopted daughter named Sharky and a son named Mateo Lucas D. Carpio.