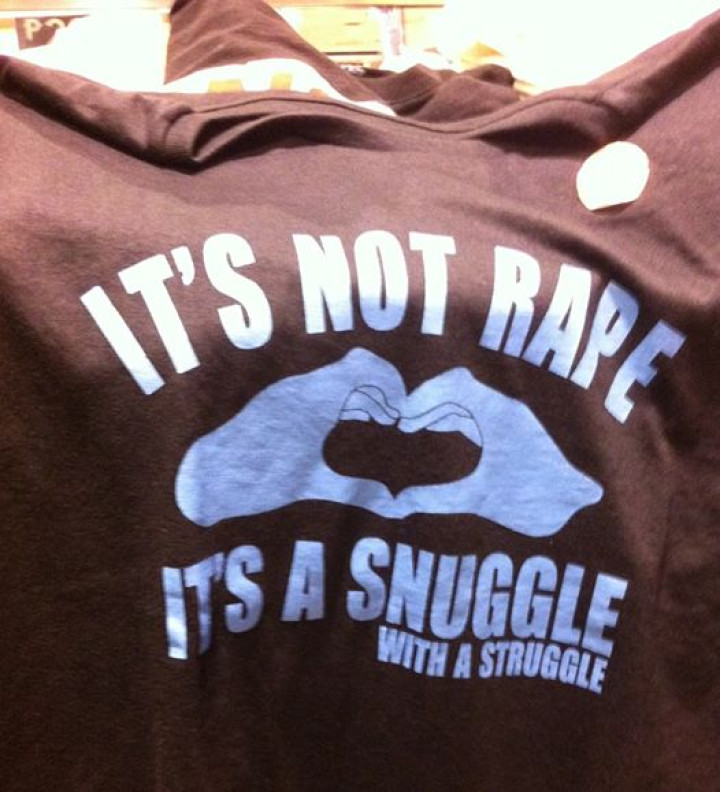 The Philippines' biggest mall operator has stirred controversy after it put on its shelves a new T-shirt that appeared to make fun of sexual violence.
A picture of the garment, on which is printed the slogan: "It's not rape. It's a snuggle with a struggle", was first posted on Facebook by writer Karen Kunawicz.
The picture was soon shared by hundreds of people who expressed their outrage on social media.
Following the controversy, SM Supermalls - which operates 45 malls in the Philippines and some branches in China - published a statement in which it apologised for the "unacceptable" incident.
The mall added it was not aware such garment was being sold and it only found out via social media.
"We have immediately pulled out all the T-shirts of the consignor that distributes them, and we are investigating why it was included in our delivery of assorted t-shirts," the statement said.
"Appropriate action will be taken to ensure this does not happen again. Thank you for informing us."
The mall later updated the statement adding: "We do not tolerate such action. SM does not support such irresponsible and malicious acts that mock important and sensitive social issues."