The Philippines says China might be trying to build on a reef near its coast in a bid to eventually reclaim the Scarborough Shoal in the disputed South China Sea. Such a move would be totally "unacceptable", Defence Secretary Delfin Lorenzana said in Manila.
Both Manila and Beijing claim the shoal, which is just 230 km (143 miles) from the main Philippine island of Luzon. Since the 2012 standoff between the two sides, Filipino fishermen's access to the shoal was restricted by China. However, Beijing gave fishing rights to Philippine vessels after President Rodrigo Duterte visited China last October and sought warmer ties.
"They encroached," Lorenzana said about the 2012 confrontation, which saw Philippine vessels displaced from the shoal.
"They occupied three islands there (in the Spratlys) plus they are trying to get Scarborough. So to us that is unacceptable. If we allow them, they will build. That's very, very disturbing. Very much (more) disturbing than Fiery Cross because this is so close to us," Lorenzana added. He referred to one of the reefs that Manila claims but China has built on.
Beijing is known to have built a number of islets and reefs in the contested international waterway, especially in the Spratly Islands, where it has installed military facilities and runways.
Analysts noted that similar installations on the Scarborough Shoal mean the Chinese military would have tighter control over the mineral-rich South China Sea through which trade worth $5tn passes each year. The US and the claimants of the disputed territories are said to be against such actions by China.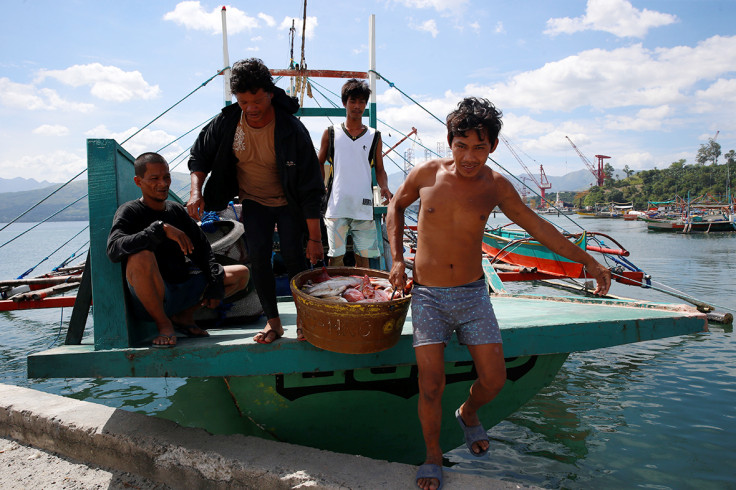 In an interview with the AFP news agency, Lorenzana said the reclamation of the shoal was intended to secure complete control of the South China Sea.
"That could be their strategy to counter any superpower that would encroach on South China Sea because they believe South China Sea is — that's like their lake to them — theirs," he added.
Due to its location, another military outpost is seen as the last major step by Beijing to secure control. But the outpost would also put Chinese fighter jets and missiles within easy striking distance of US forces that are stationed in the Philippines.
'Red line'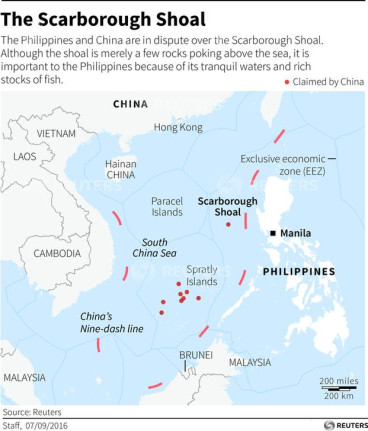 The US voiced its strong opposition when China tried to build on the shoal last year.
"The American, that's their red line. Red line meaning you can't do that there, so they [China] did not do it," Lorenzana said. "If we had a strong military presence [in the South China Sea], we can stop them [China] but we don't. I am still hoping in the future some reasonable guy there in Beijing will come to see the light that this is ours. That is shooting for the moon but who knows?" he added.
The new US administration under President Donald Trump has vowed to counter any Chinese attempt to tighten military control of the sea.