Three Chinese Coast Guard ships reportedly sailed near the disputed chain of islands in the East China Sea on Monday (6 February), within days of US defence chief James Mattis pledging to defend Japan and the islands.
According to authorities from both the sides, the incursion happened at around 5am GMT and the ships were cruising in a south-southwesterly direction. But they left after about two hours later, the Japanese Coast Guard said.
The waters surrounding the uninhabited chain of islands are controlled by Japan but are also claimed by China. While Japan refers to the isles as Senkaku, China calls them Diaoyu.
The ships sailed within Tokyo's territorial waters off the island, some 12 nautical miles or roughly 140 miles northeast of Taiwan, a US defence official told Fox News.
It is thought to be the fourth time since the start of the year that Chinese ships have entered Japan's waters, the Japanese Coast Guard said in a statement. According to CNN, there were 36 such incidents in 2016.
China's defence ministry confirmed the ships' movement and posted a statement on its website.
The incident came as an apparent message to the US after Mattis said during his visit to Tokyo over the weekend that the island chain was subject to a longstanding US-Japan defence treaty.
Japan's Foreign Minister Fumio Kishida told reporters on Tuesday (7 February) that US Secretary of State Rex Tillerson too affirmed that Article 5 of the bilateral security treaty applies to Senkaku Islands, Japanese broadcaster NHK reported.
Japan has long maintained that the islands are part of its territory and that any intrusion into the waterways amounts to infringement of its sovereignty.
Tensions between Tokyo and Beijing have flared up numerous times in recent years over the disputed isles, including incidents between the air and naval forces of both the sides. China and Japan have termed such confrontations as "extremely dangerous".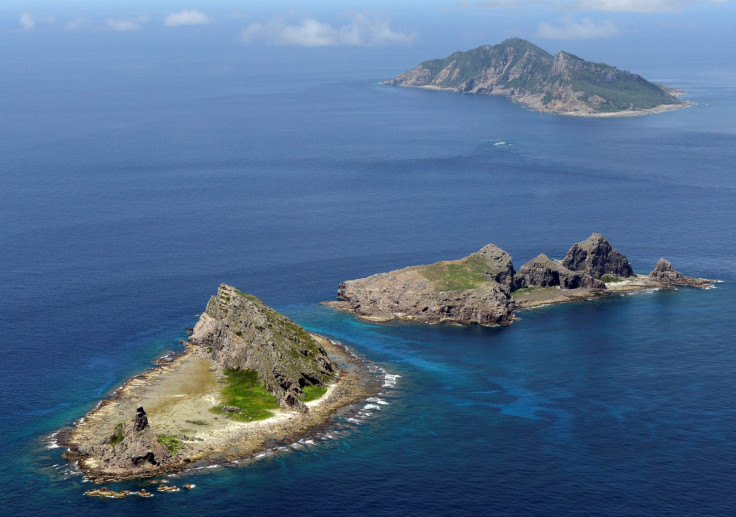 The US defence chief had also accused China of breaking the trust of other countries in the region by its military assertiveness reflected in building artificial islands in the South China Sea. However, Beijing was quick to charge that Mattis' comments only contributed to rising tensions.