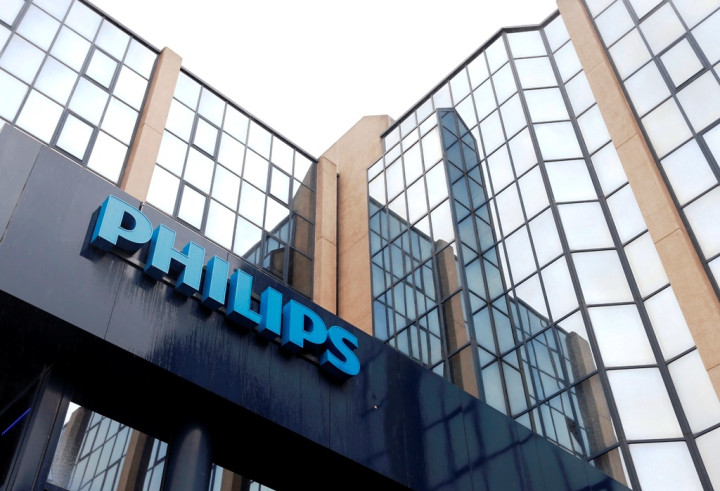 Philips said it is splitting up its business into two divisions – lighting and healthcare – as the 120-year-old Dutch electronics giant looks to streamline its operations.
Both divisions will continue to be based in the Netherlands and benefit from leveraging the Philips brand, the company said. The HealthTech businesses had combined revenues of €15bn ($19bn, £11.8bn) in 2013, while the lighting solutions businesses recorded sales of €7bn.
"I do appreciate the magnitude of the decision we are taking, but the time is right to take the next strategic step for Philips, as we continue on our transformation," Frans van Houten, CEO of Philips, said in a statement.
The new HealthTech division will comprise of the company's healthcare and consumer lifestyle businesses. Meanwhile, the lighting solutions unit would be able to venture into adjacent market opportunities after becoming a separate company, Houten noted.
"The combination of our Healthcare and Consumer Lifestyle portfolios and the integration of the data from the connected products on Philips' cloud-based digital health platform illustrate our opportunity to capture growth in an increasingly connected world, where societies are looking for more effective and lower cost health solutions," he added.
"Both companies will be able to make the appropriate investments to boost growth and drive profitability, ultimately generating significantly more value for our customers, employees and shareholders."
The lighting solutions division will have a separate legal structure, and consider various options for alternative ownership structures with direct access to capital markets.
The split up is expected to result in cost savings of €100m in 2015, and further €200m in 2016. The company expects to record restructuring costs of about €50m per year in the period from 2014 to 2016.
For the second half of 2014, Philips expects adjusted EBITA to be slightly below that of the same period last year.
Philips has been restructuring its businesses in recent years by selling off non-performing divisions.