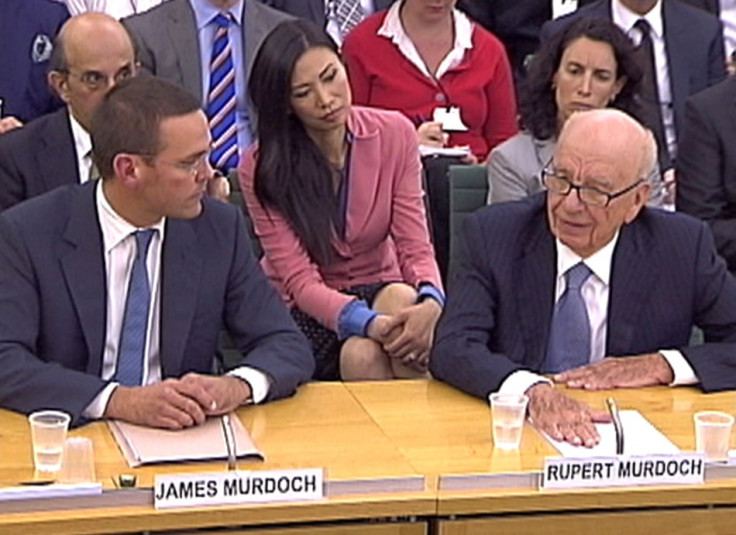 A 71 year old male has been arrested by British police in connection with the scandal that has rocked Rupert Murdoch's media group.
Sky News has reported that the man who has been arrested is former News of the World managing editor Stuart Kuttner. "Officers from Operation Weeting together with officers from Operation Elveden arrested a man on suspicion of conspiring to intercept communications... and on suspicion of corruption allegations," said the Scotland Yard statement.
The Metropolitan police say the 71-year-old man was arrested Tuesday morning at a police station in north London. He was detained on suspicion of conspiracy to intercept communications, or phone-hacking, and bribing police.
Ten other people have been arrested in connection with the scandal. They include former News of the World editors Rebekah Brooks and Andy Coulson, who went on to head communications for Prime Minister David Cameron before resigning in January.
It is the latest arrest of senior News of the World executive after Rebekah Brooks was arrested three weeks ago. The News of the World had claimed that phone hacking was limited to Glenn Mulcaire and Clive Goodman - two 'rogue staff' the newspaper had claimed.
The police are under severe pressure following criticism they failed to uncover the extent of hacking in their original investigation. The metropolitan police are now running parallel enquiries into hacking and police bribery.
Kuttner resigned from the News of the World in 2009 after 22 years as managing director. His resignation came just before reports appeared that the News of the World paid a million pound of court settlement to former PFA chief Gordon Taylor. It has been revealed that Kuttner would have had to authorise the payment in the editorial budgets as well as any payments made to private investigators including Goodman and Mulcaire.
The phone hacking scandal has caused seismic shockwaves through Britain's media industry and the country's police force. The 168 year old newspaper has been forced to close; Rupert Murdoch had to withdraw his bid for 100 per cent control of BSKYB and the Commissioner of the metropolitan police has been forced to resign.