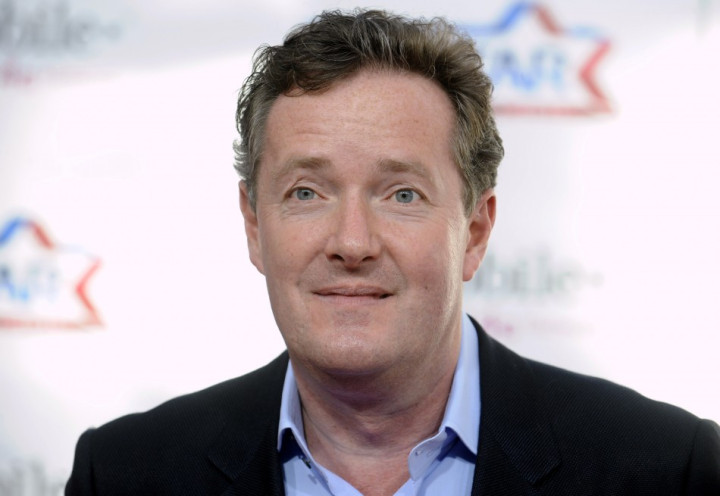 CNN presenter and former tabloid editor Piers Morgan - or "Piers Moron" if you're a Private Eye reader - will give evidence to the Leveson Inquiry into press standards on December 20, in what promises to be a gripping watch.
Morgan's journalism career is littered with controversy, so Lord Justice Leveson and his counsel will have plenty of reading material in preparation for a grilling.
International Business Times UK looks at what Morgan might be asked about.
The Ulrika Jonsson/Sven Goran Eriksson Affair Scoop
Political blogger Guido Fawkes posted allegations in July that Morgan knew that a scoop by the Daily Mirror under his editorship, about TV presenter Ulrika Jonsson and former England manager Sven Goran Eriksson having an affair, had been obtained by the illegal practise of phone hacking.
"James 'Scottie' Scott, the Daily Mirror's showbiz reporter at the time [of Morgan's editorship], was listening into Ulrika Jonsson's voicemails when he was flummoxed by messages in her native Swedish," wrote Fawkes.
"As fortune would have it, he was able to get a half-Swedish Mirror secretary to translate the mysterious voicemails ... Morgan decided to let 3AM Girl Jessica Callan break the illegally obtained story under her byline in order to try and rid the column of its banal reputation."
Trinity Mirror denies its journalists hacked phones.
Voicemails from Paul McCartney
Morgan has admitted to listening to voicemails of former Beatle Paul McCartney.
In a 2006 Daily Mail article, Morgan wrote: "At one stage I was played a tape of a message Paul had left for Heather on her mobile phone. It was heartbreaking.
"The couple had clearly had a tiff, Heather had fled to India, and Paul was pleading with her to come back. He sounded lonely, miserable and desperate, and even sang 'We Can Work It Out' into the answerphone."
However, Morgan denies this information was obtained by phone hacking and blamed McCartney's ex-wife Heather Mills, whose voicemail was the one he listened to, for leaking it to the press.
Mills claims her phone was hacked.
Morgan later said: "To reiterate, I have never hacked a phone, told anyone to hack a phone, nor to my knowledge published any story obtained from the hacking of a phone."
Iraqi Torture Photos Fakery
In 2004 Morgan was sacked as editor of the Daily Mirror after publishing hoaxed images purporting to show Iraqi prisoners being tortured by British soldiers.
Morgan has always insisted that the Mirror did not know they were fake and had done all the checking it could to ensure the photos were genuine.
The Mirror said it had been the victim of a "calculated and malicious hoax" and that it would be inappropriate for Morgan to stay in his post as editor.
"We made every check we could, we gave them to the Ministry of Defence, they had a whole day to verify them," Morgan told CNN.
Share-Tipping Controversy
Morgan and his wife invested heavily in computer company Viglen, ploughing £67,000 into the company - the day before his paper's City pages tipped the shares.
He was exonerated of any wrongdoing after investigations by the Mirror and the Department of Trade, and pledged any profits he made from the investment to charity.
However he was criticised by the Press Complaints Commission.
Kiss and Tell Stories
As well as editing the Daily Mirror, Morgan has edited the News of the World and the entertainment column Bizarre in the Sun.
Throughout his journalism career Morgan has pushed kiss and tell stories on celebrities, as well as celebrity gossip and stories about their private lives.
A constant theme in the Leveson Inquiry has been how these types of stories fit into the public interest, if at all.
We could see lots of stories from Morgan's past being dragged up and him put on the spot to justify them.