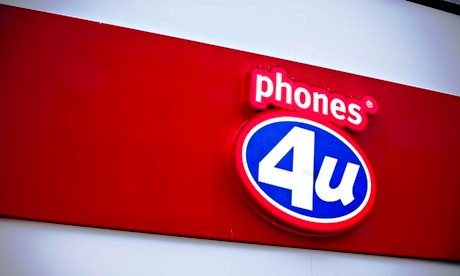 Phones 4U founder John Caudwell has blasted the group's erstwhile network providers for the "assassination" of the firm he built up from scratch, calling them "reckless" and "predatory".
The mobile phone retailer went into administration on 15 September putting 5,596 jobs in danger.
Phones 4U, owned by private equity firm BC Partners, placed the blame squarely at the door of the retailer's main phone contract providers: Vodafone was first to announce the shock decision and EE followed suit soon after.
Caudwell told the BBC's Today programme that it was an "unprecedented assassination".
He alleges that the mobile network providers in question - Vodafone, O2 and EE - conspired to eradicate Phones 4U from the high street in order to raise prices and reduce competition, adding that the Competitions and Markets Authority should investigate the matter.
John Fingleton, former chief executive of the Office for Fair Trading, echoed a similar sentiment: "It doesn't look very pleasant, it looks very sudden and very abrupt.
"But that's a very different thing than alleging that the phone companies have got together to try and raise prices or to exclude somebody with the intention of raising prices. And I see no evidence for that."