Photos of daily life in North Korea as Pyongyang prepares parade for Kim Il-sung's birthday
North Korea is rehearsing for a huge parade to mark Kim Il-sung's birthday – and there are fears they may also be planning something more serious.
North Korea is planning a huge parade to mark Kim Il-sung's birthday – and there are fears they may be planning something more serious, like an intercontinental ballistic missile launch or a nuclear test. Saturday (15 April) is the 105th anniversary of the birth of North Korea's founding father and grandfather of the current ruler. North Korea often marks important anniversaries with tests of its nuclear or missile capabilities.
North Korea has invited foreign media to cover the celebrations. Photographs show residents thronging the wide boulevards of Pyongyang, some rehearsing for the parade, others going about the daily lives. Some of them spoke to journalists, giving no sign of the tensions engulfing the region. However, journalists' movements are closely managed and conversations with the people are monitored. IBTimes UK shares photos of daily life in Pyongyang.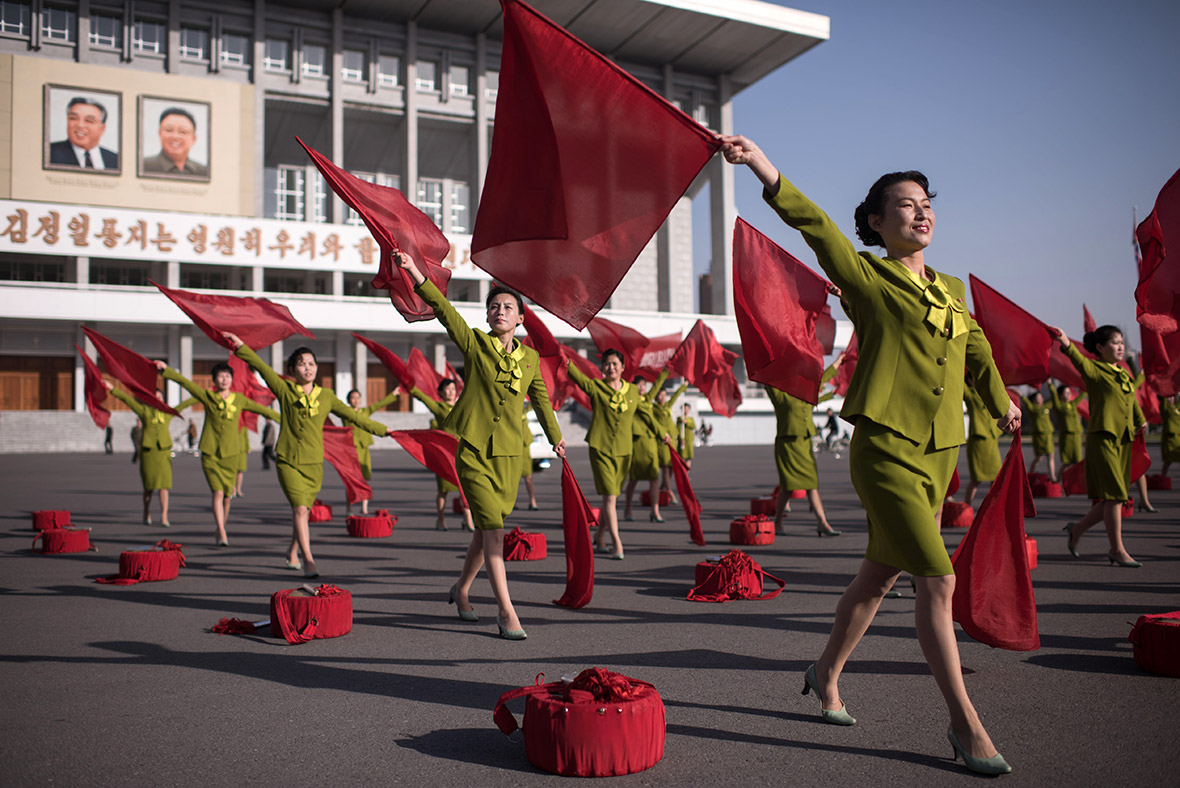 More than 1,100 foreign fun-runners took to the streets of Pyongyang on Sunday (8 April) for an annual marathon that has become one of the North Korean capital's most popular tourist events. The race became an instant hit with tourists looking to run in possibly the world's most exotic locale when it was opened up to amateur foreign runners in 2014.
The course took them past such Pyongyang landmarks as Kim Il Sung Square and the recently completed Scientists' Street high-rise district. Curious Pyongyang residents lined the streets to look at the colourfully clad foreign runners. North Koreans won the men's and women's marathon golds. Meanwhile, Saturday (7 April) saw the two Koreas face off in a rare women's football match, which ended in a 1-1 draw.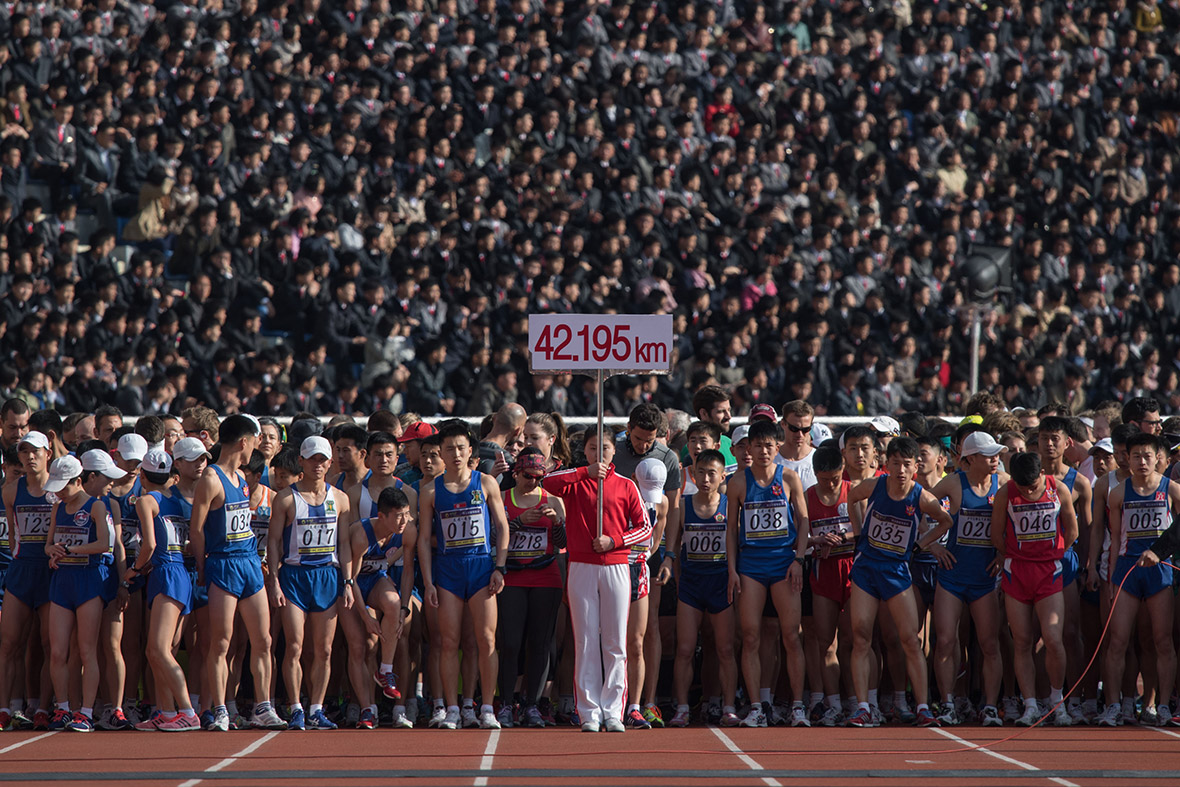 The Trump administration deployed an aircraft carrier to the region this week in a show of force that also could expose US weakness. The USS Carl Vinson is steaming to waters off the Korean Peninsula as anticipation mounts that Kim Jong-un will stage another weapons test. The 25th of April is another potential date, during the annual celebration of its armed forces. If the North proceeds with a ballistic missile or nuclear test and the US does nothing in response, America's deterrence will appear diminished.
© Copyright IBTimes 2023. All rights reserved.