A massive fire destroyed a popular luxury teakwood hotel in Yangon, sending dark smoke billowing over Myanmar's largest city and triggering an hours-long battle to put out the flames. The spectacular blaze raced through the traditional Burmese-style building before dawn.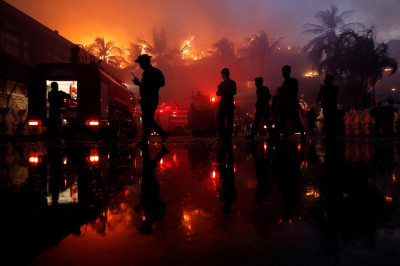 It was not immediately clear what caused the fire, which broke out around 3:20am at the Kandawgyi Palace Hotel, which overlooked a picturesque inner-city lake. Firefighter Kyaw Kyaw told AP the blaze may have been set off by an electrical fault. Exploding gas cylinders hastened its spread, he said.
An unidentified body was found in a guest room and two people were injured, said Htay Lwin, a spokesman of hotel owner Htoo Group. Firefighters who carried the body out of the hotel said the victim was male. Local media reported a woman from Macau was hospitalised in critical condition.
The fire had been mostly extinguished by 7am, and more than 140 guests were shifted to nearby hotels. Adrienne Frilot, a tourist from California who escaped the blaze, told local news site Frontier she heard no fire alarm and initially thought the hotel staff who knocked on her door for minutes were drunken guests. "We realised that something was wrong and opened the door and we smelled the smoke and then evacuated immediately," she told the publication. "The staff were so helpful," she said.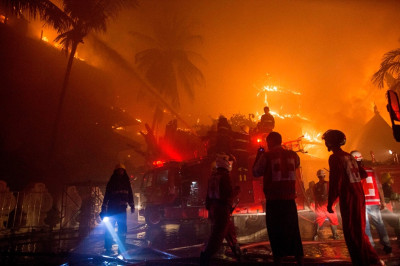 The hotel was built in the early 1990s, incorporating a colonial era British rowing club. It is currently owned by the Htoo Group, a conglomerate controlled by business tycoon Tay Za, who, until last year, was on the list of United States sanctions for his close links to Myanmar's former military regime.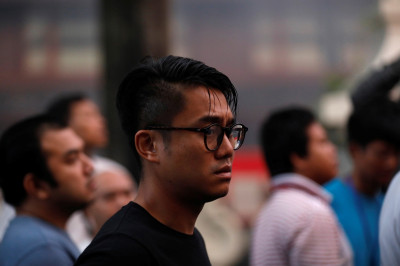 Myanmar's civilian-led government, helmed by Nobel laureate and former dissident Aung San Suu Kyi, is grappling with the aftermath of a harsh military crackdown that has driven out more than 500,000 of the country's Rohingya Muslim minority.