Photos of forest fire that burned hundreds of homes in Valparaiso, Chile
Authorities said the blaze in Valparaiso was fuelled by gusty winds, low humidity and high temperatures.
A large fire swept through a residential area on a hill overlooking the coastal Chilean city of Valparaiso, burning at least 100 homes and injuring at least 19 people. Authorities said the blaze started in the Laguna Verde area and spread to Playa Ancha Hill, where many wooden houses are located.
Investigators have been sent in to determine the cause of the fire which started in a fishermen's club, according to a government statement. Authorities said the blaze was fuelled by gusty winds, low humidity and high temperatures. Poor sanitation was also blamed as the fire fed on rubbish strewn across small ravines on the hillside.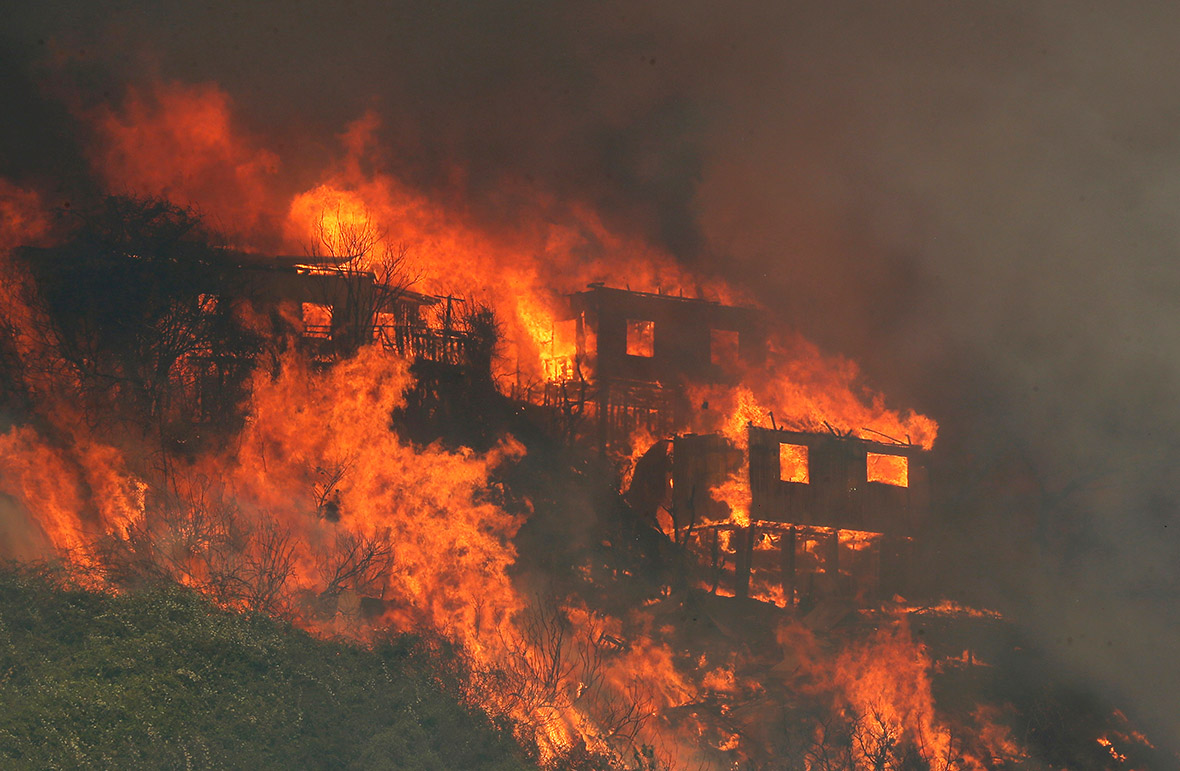 Valparaiso is the centre of a metropolitan area of about a million people, making it the second largest urban district in Chile. The colonial-era city was designated a UN World Heritage Site in 2003. Built on steep forested hillsides, the city's wooden structures are susceptible to fire, especially in the poorer neighbourhoods higher in the hills. In 2014, a huge fire killed 15 people and destroyed 2,500 homes. Many smaller fires have since hit Valparaiso, stirring debates as to how to better plan development in the city.
"It can't always be the most outcast parts of Valparaiso that deal with these fires," the city's mayor, Jorge Sharp, said in televised remarks. "I ask that the state come up with an overall plan to deal with these kinds of situations."
© Copyright IBTimes 2023. All rights reserved.