Prince William and Kate Middleton arrived at the 2014 Commonwealth Games in Glasgow on Tuesday (July 29) and the Duchess of Cambridge decided to partake in the action.
Middleton beamed broadly as she played the South African game of Three Tins during the Commonwealth Games, reports Mirror.
"She listened to one of the children explain the rules of the game which involves knocking down three tins with a ball before running into the middle of the square, rebuilding them and hopping over them three times," states the report. Check out the images below: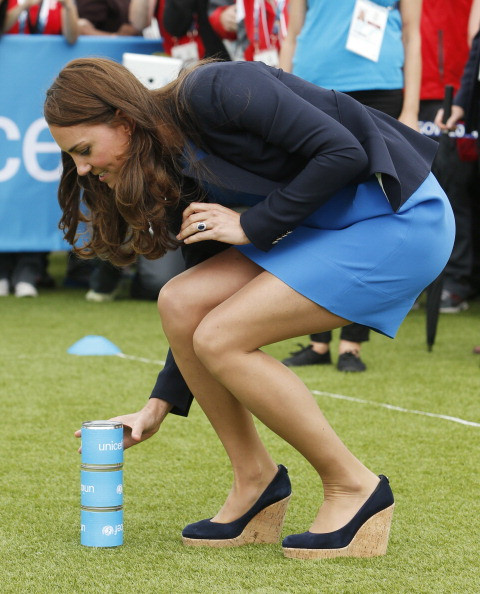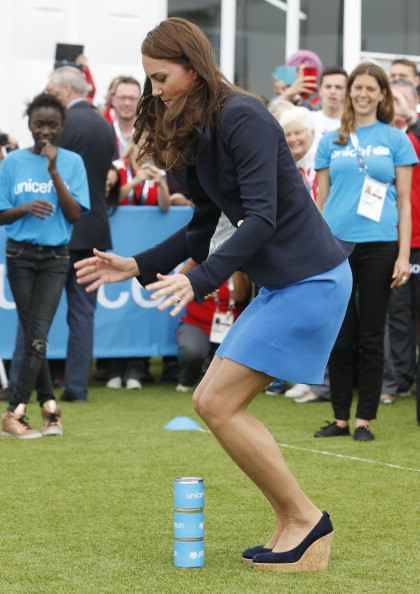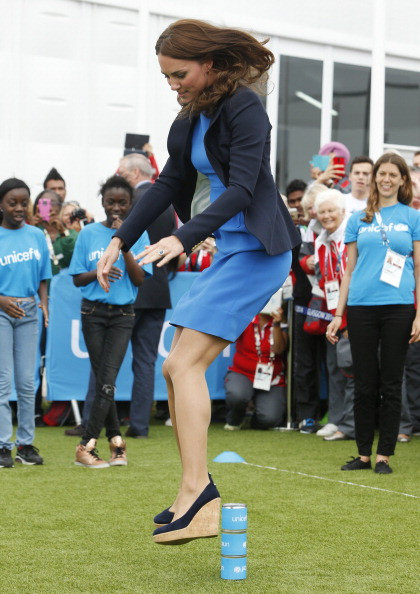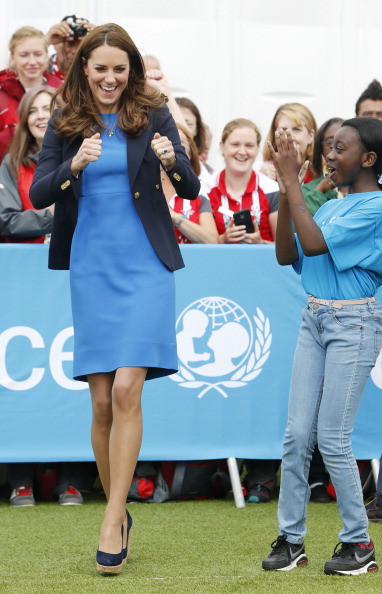 The Duchess appeared quite excited as she knocked the tins over and smiled after completing the task in her high wedges. The same game was played later by Prince William and Harry who faced each other on opposing teams.
The royal couple will travel to Belgium early next week for a short trip to commemorate the 100th anniversary of World War I, reports Popsugar.
"Kate and William will be received by King Philippe and Queen Mathilde during their visit, and all of them will make memorial stops to honour those who lost their lives," states the report.