Hundreds of thousands of people have been evacuated and dozens have lost their lives as floods hit vast swathes of central and eastern. Days of heavy rain have caused the Ganges River and its tributaries to rise to dangerous levels in the states of Madhya Pradesh, Bihar and Uttar Pradesh.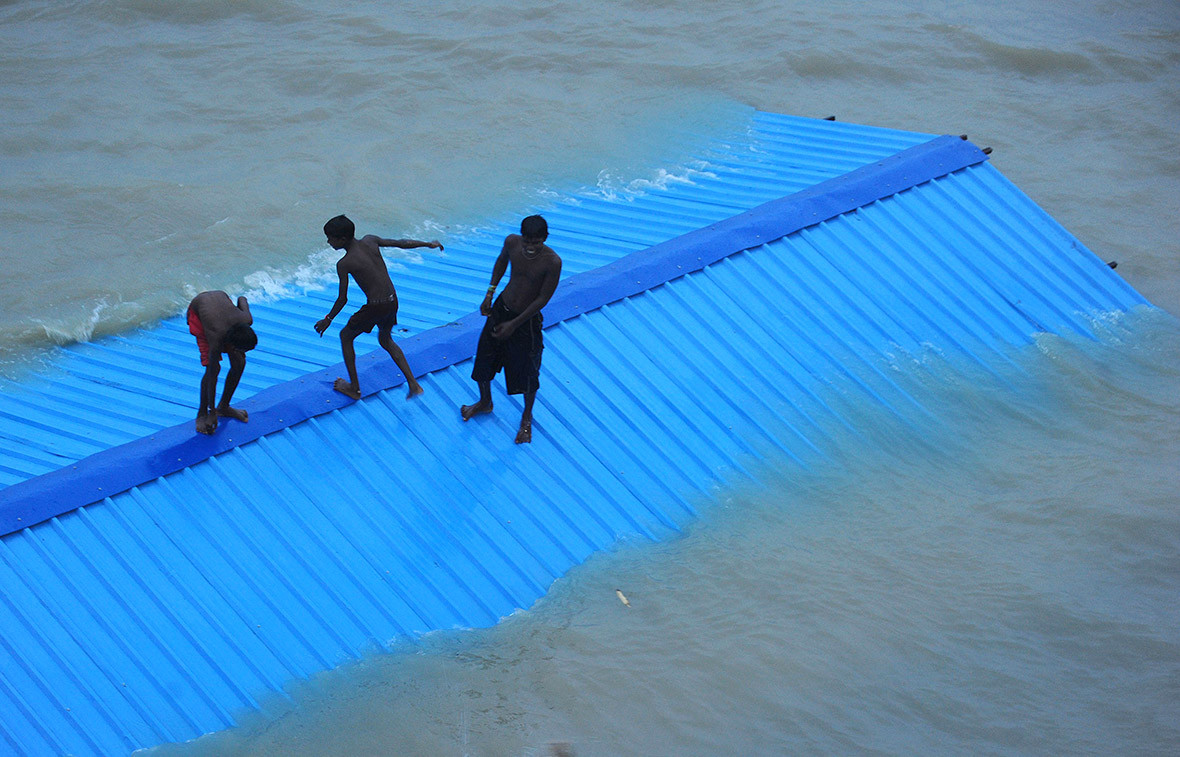 Officials said at least 17 people have died in Madhya Pradesh, 14 in Bihar and nine in Uttar Pradesh over the weekend because of drowning, electrocution or injuries from collapsed houses. The Ganges flooded many residential areas of the city of Allahabad, forcing people to move to safer areas. About 12,000 people were evacuated from low-lying surrounding villages, a government statement said.
In the Hindu holy town of Varanasi in Uttar Pradesh, flooding forced a halt to cremations at a main riverfront area. Devout Hindus bring dead family members to Varanasi in the belief that being cremated there frees their soul from the cycle of death and rebirth. In Bihar, 600,000 people were evacuated and the army and air force are on standby because more rain is forecast, said a disaster management official.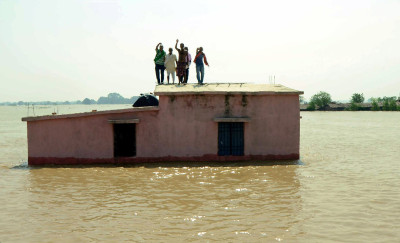 A photograph of Shivraj Singh Chauhan, chief minister of Madhya Pradesh state, being carried through flood waters has gone viral, leading to anger as well as humorous memes.
Floods occur in many parts of India during the monsoon season, which runs from June through September. Flooding can lead to the spread of water-borne diseases such as cholera.