Turkey witnessed the deadliest in a series of bombings on Saturday (20 August 2016) after a suicide bomber aged between 12 and 14 carried out an attack on a wedding party in Gaziantep, located near the Syrian border.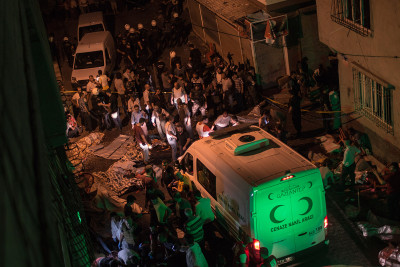 According to President Recep Tayyip Erdogan, the explosion killed at least 51 people, with 69 people in hospital. 17 are said to be "heavily injured". He said the Islamic State (Isis) was likely behind the attack.
The bomb went off as guests spilled out into the streets of the city following the traditional henna night party, when guests have their hands and feet painted.
The pro-Kurdish Peoples' Democratic Party (HDP) said the wedding party was for one of its members. Witnesses said that women and children, including a three-month-old baby, were among the dead. The groom was among those injured, but the bride was unharmed.
The attack comes a month after Erdogan and the Turkish government survived an attempted coup by military officers. Ankara blames the attempted coup on US-based Islamist preacher Fetullah Guelen, who has denied the charges.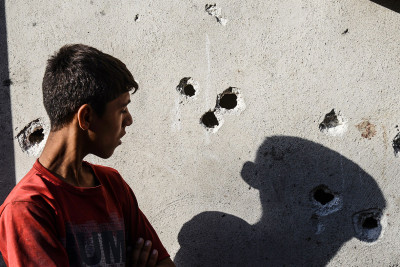 Turkey began air strikes against Isis in July 2015, months after suicide bombers killed more than 100 people during a rally of pro-Kurdish and labor activists in Ankara. Since then, Turkey has seen more attacks including the suspected IS suicide bombers who killed 44 people at Istanbul's main airport back in June. Kilis, located half an hour away from Gaziantep, has been repeatedly hit by rockets and shells fired from Islamic State territory, often killing civilians.
"Isis has been trying to agitate or exploit already tense ethnic and sectarian faultlines to retaliate for the advancement of Syrian Kurds in the north of Syria and by Turkey's attack on Isis targets in Syria," Metin Gurcan said, an independent security analyst and retired Turkish military officer who writes a column for Al-Monitor. "For Isis it is hitting two birds with one stone."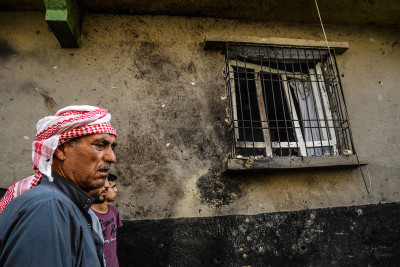 Funerals were held for the victims the day after the attack, yet some bodies were unable to be identified due to the scale of the explosion, and families will have to wait for DNA tests before they can be laid to rest.
"Every type of death is painful. But it is even more painful when it comes with religious slogans. It is even more painful when they mix religion with politics," Omer Emlik, who said he was an uncle of two of the victims, told Reuters. "All the people here are suffering."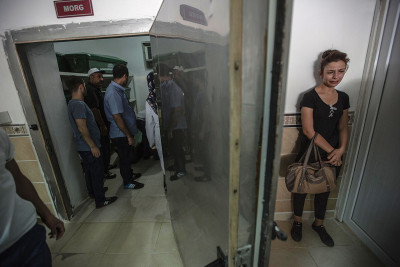 On Sunday (21 August), Erdogan and ruling AK Party lawmakers emphasised that they see IS as no different to the Kurdish separatist PKK and the group led by Gulen, all three classified by Turkey as terrorist organisations. Some in Turkey believe that the government has not done enough to protect its citizens from IS.