Firefighters in Portugal say they are close to bringing the major wildfire that killed 64 people under control. More than 1,000 firefighters and nine water-dropping aircraft are battling the blaze in Pedrogao Grande, which is raging for a third consecutive day.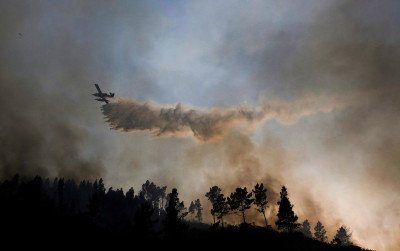 The most devastating Portuguese forest fire in decades has left locals struggling to understand how so many people died as they tried to flee the inferno. Locals and experts alike talk of an unholy combination of extremely hot weather, an unusually dry year and ferocious winds that created a sort of hurricane of fire. Many of those who died burnt in their cars as they fled.
At least half the victims died in their cars as they tried to flee along a local motorway. Many other bodies were found next to the road, suggesting they had abandoned their vehicles in panic. A firefighter who died had been helping people out of their cars when he was badly burned.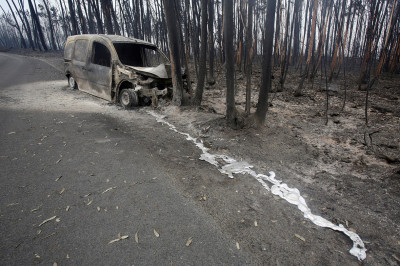 Some locals blame the fires on the gradual replacement of pine and oak forests by highly combustible eucalyptus, which has been grown in this region by the paper and pulp industry. Others say the fires flared up so quickly because landowners hadn't obeyed the law and cleared their plots of undergrowth.
The deaths, the most in memory caused by forest fires in Portugal, have also shown shortcomings in communication systems to evacuate people from villages. Other countries prone to forest fires have systems in place to warn people of danger. Australia, for example, revised its warning system after fires killed 173 people in 2009, and now uses text messages and emergency broadcasts to warn people.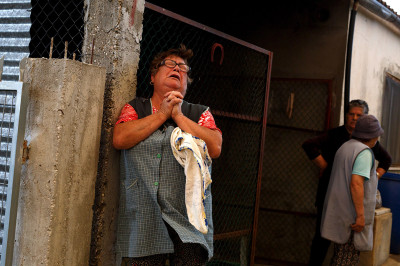 Government officials say Prime Minister Antonio Costa has ordered an investigation into what happened on Saturday night (17 June) when the deaths occurred.