In pictures: Anti-capitalists clash with police at G20 'Welcome to Hell' protests in Hamburg
Riot police fired water cannon and pepper spray at anti-capitalist demonstrators in Hamburg.
Riot police in Hamburg, Germany fired water cannon at people protesting the G20 summit taking place in the city over 7 - 8 July. Local police said they were expecting around 100,000 people to demonstrate in the city over the course of the talks, with 20,000 officers deployed to patrol the streets.
A march entitled 'G20: Welcome to Hell' was ended by organisers after violence broke out early on Thursday night. Police used pepper spray and water cannon to disperse protesters, some of whom refused to remove their masks when asked by authorities.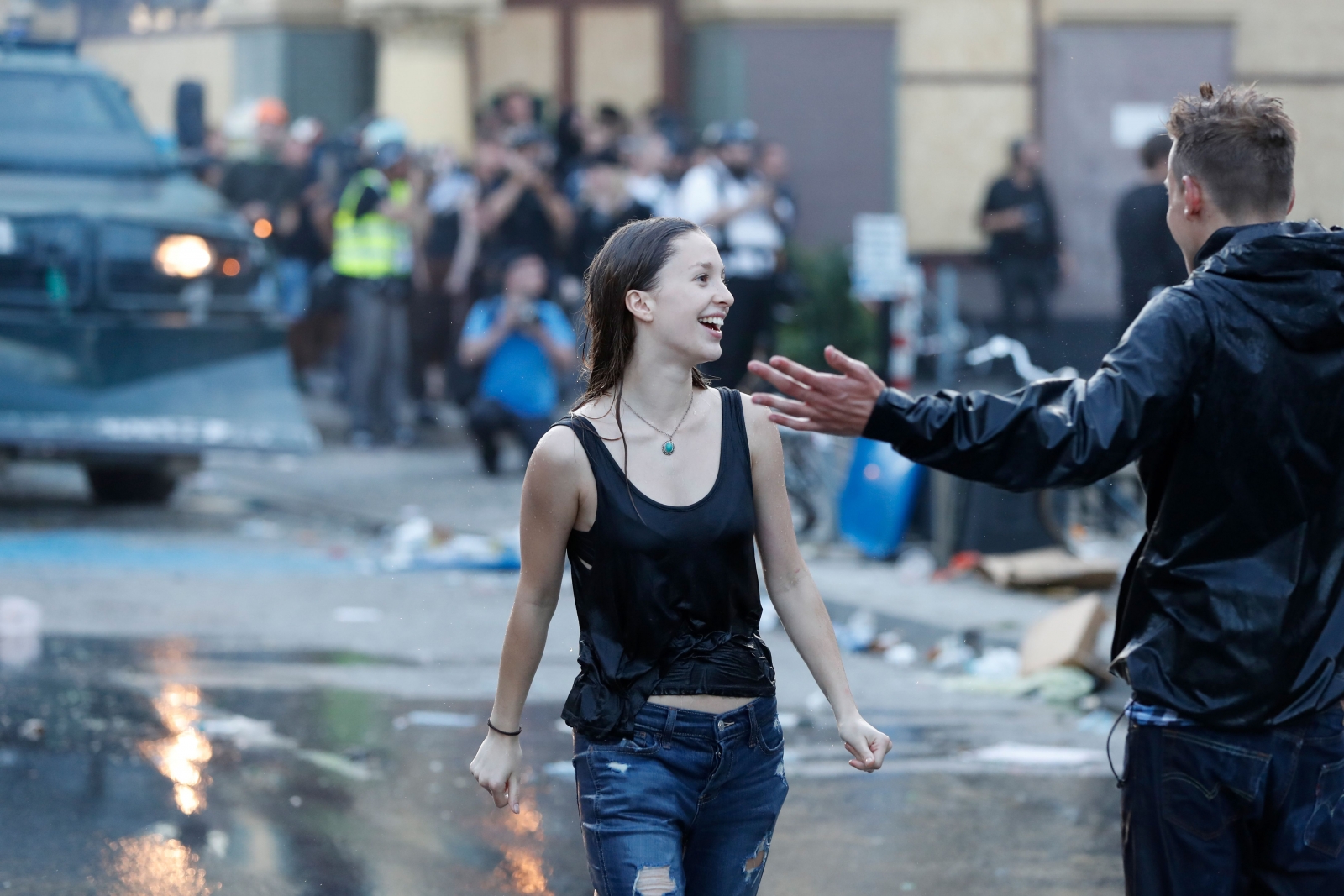 Police said that clashes broke out after they attempted to separate a hardcore group from other demonstrators. Protesters reportedly threw projectiles and smashed the windows of a police vehicle.
Earlier in the morning, ten cars were found set on fire at a Porsche dealership in the city, with police investigating whether the incident had any link to the G20 protests.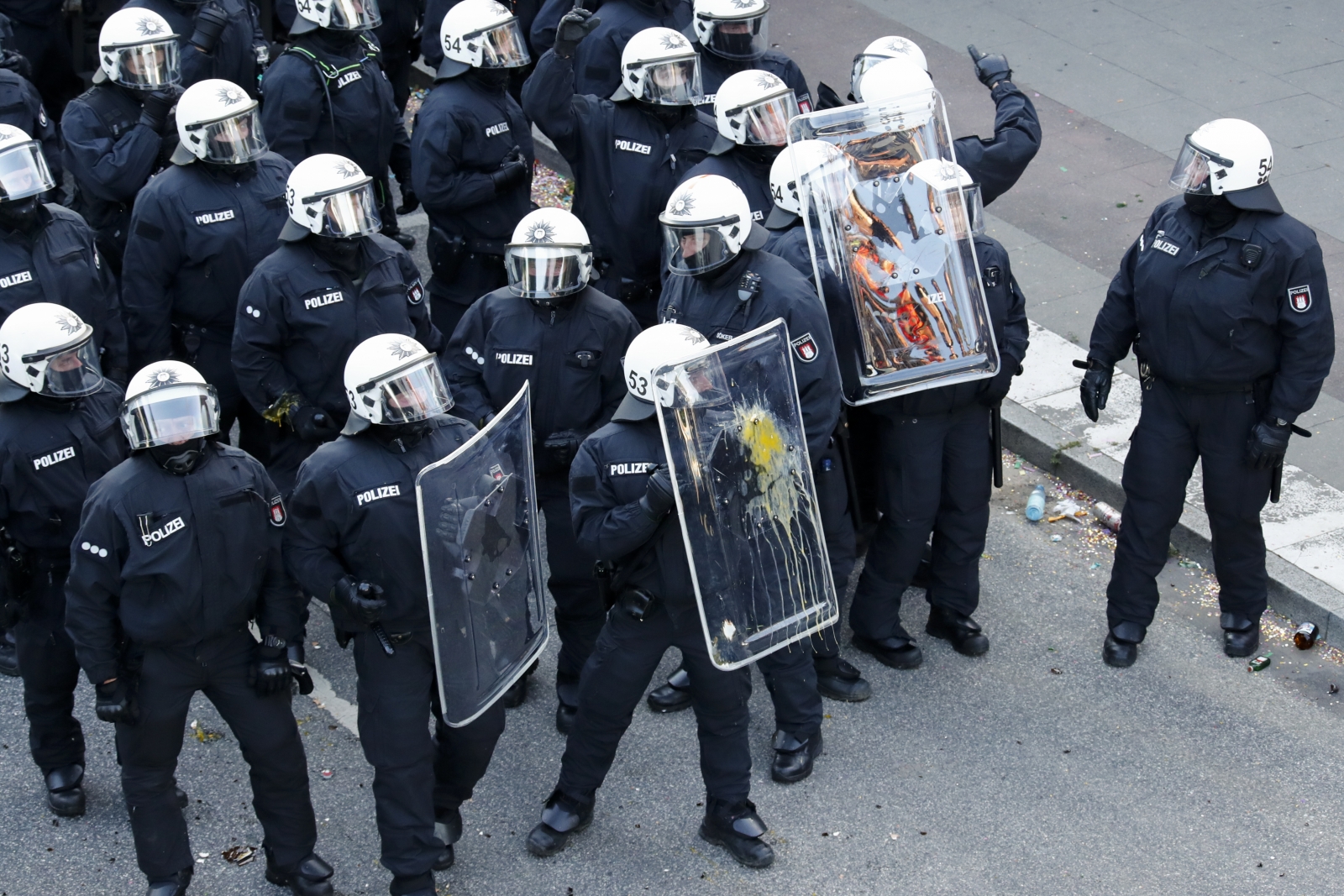 World leaders including UK prime minister Theresa May, US president Donald Trump and Russian president Vladimir Putin are attending the summit to discuss topics facing their nations, including economic issues, climate change and the threat of North Korea.