In Pictures: Deadly Bomb Attacks Rock Cairo
At least six people have been killed and more than 100 wounded in a series of bomb attacks in Cairo.
An explosion thought to have been caused by a car bomb killed at least five. The blast left a huge crater near the police building, the Cairo Security Directorate, and damaged several other buildings in the vicinity.
Another person died when a bomb went off near the Behooth subway station.
Fierce clashes broke out between supporters of deposed Islamist president Mohamed Morsi and Egyptian security forces, on the road that leads to the pyramids of Giza.
Morsi supporters burned tyres and hurled petrol bombs at security forces, who retaliated with teargas.
The bombings occurred on the of the third anniversary of the Egyptian uprising which ousted former dictator Hosni Mubarak.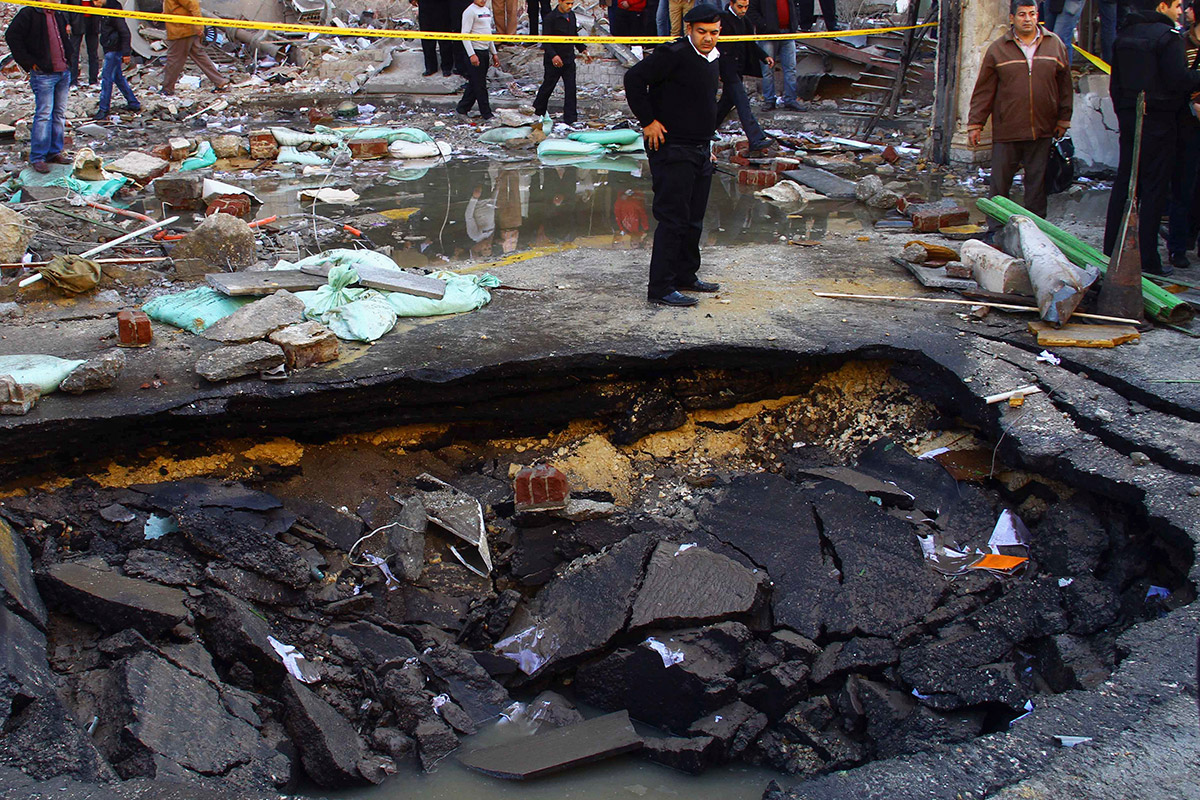 © Copyright IBTimes 2023. All rights reserved.