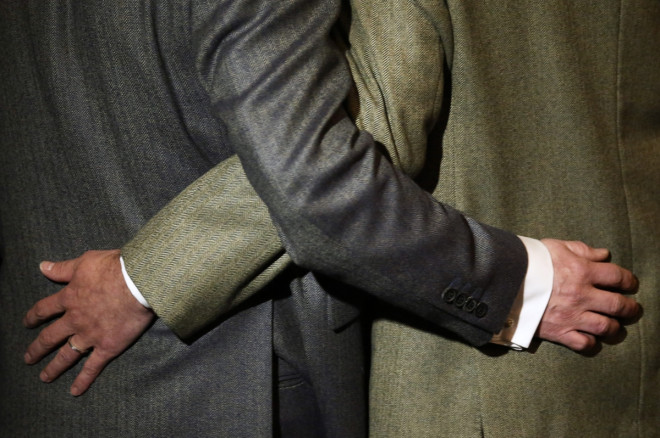 The first same-sex marriages have taken place in the UK after the government legalised the formal union of gay couples in England and Wales in July last year.
The weddings took place in the early hours of Saturday in Brighton and London.
Andrew Wale and Neil Allard from Brighton became the country's first same-sex couple to get married legally in England.
"When we were born, it was illegal to be gay, let alone get married," Wale told CNN ahead of the wedding. "I didn't think about the possibility for most of my life. It is only really recently that suddenly the option seemed to be on its way.
"I want the wedding day to be a fully celebratory experience but at the same time, I don't want to forget that it's a relative freedom. We haven't reached the end of the line. There is still a long way to go," he added.
Peter McGraith and David Cabreza from Islington were UK's second gay couple to tie the knot after the Marriage (Same Sex Couples) Bill received Royal Assent to make it an Act of Parliament, despite being voted against by 128 MPs.
Their wedding took place at Islington Town Hall in London.
The Marriage (Same Sex Couples) Act 2013 enables gay couples to marry in civil ceremonies.
Prime Minister David Cameron hailed Britain's first gay marriages, saying marriage should not be denied to anyone because of their sexuality.
"Congratulations to the gay couples who have already been married and my best wishes to those about to be on this historic day," he wrote on Twitter.
Meet England's first gay marriages in pictures below.