The Israeli military has launched what could be a long-term offensive against the Hamas-ruled Gaza Strip, striking at least 50 sites in Gaza and mobilising troops for a possible ground invasion aimed at stopping a barrage of rocket attacks against Israel.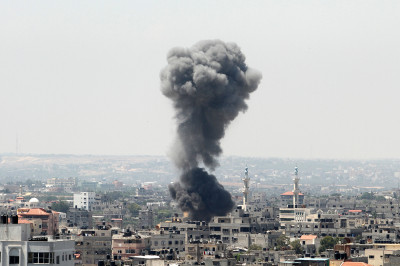 The military said "Operation Protective Edge" aims to strike the Islamic Hamas group and end the rocket fire that has penetrated deeper into Israel and intensified in recent weeks amid tensions over the killing of three Israeli teenagers and the apparent revenge killing of a Palestinian teenager.
Nearly 300 rockets and mortars have been fired at Israel in recent weeks, including a barrage of close to 100 projectiles on Monday alone, Israel said. This represents a huge surge after years of relative quiet that followed a previous campaign to root out Gaza rocket launchers.
Israel has responded with dozens of airstrikes. The government in Jerusalem has previously signalled that it will not launch a larger offensive if the militant group Hamas ceased the rocket fire.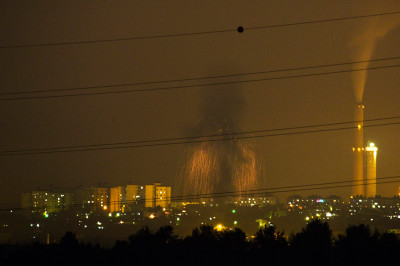 After a brief early morning lull, the rocket fire from Gaza has resumed, with more than 15 rockets fired toward southern Israel, including the cities of Ashdod and Ashkelon. The Israeli military said five were intercepted by the country's sophisticated Iron Dome missile defence system.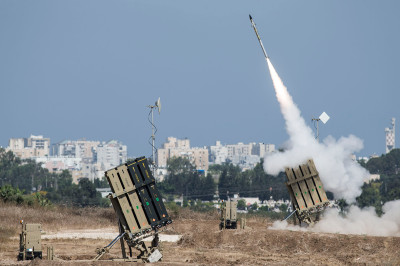 The Israeli military said the 50 sites it has targeted in Gaza include four houses belonging to Hamas militants involved in launching rockets at Israel or other militant activity. In addition, the military said it struck three militant compounds, 18 concealed rocket launchers, and other militant infrastructure sites.
Gaza health official Ashraf Al-Kedra said at least nine Palestinian civilians were brought to a Gaza hospital with light to moderate injuries from the airstrikes.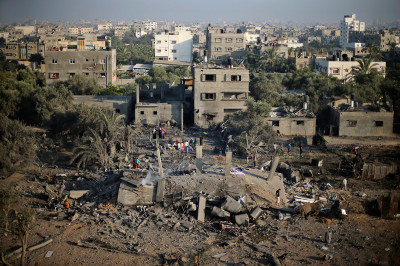 An Israeli military spokesman said the army will gradually increase its attacks on Hamas in Gaza, and is recruiting additional reservists for a potential ground invasion.
Israeli tanks and buses have gathered near the border with the Gaza Strip in preparation for a possible land offensive.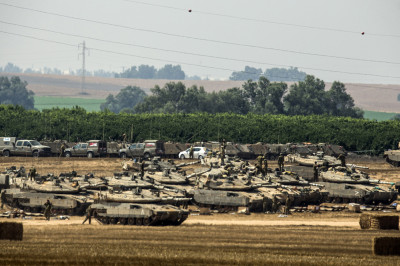 The increased rocket fire followed the killing of Mohammed Abu Khudeir, a 16-year-old Palestinian boy who was abducted and burned to death last week.
Israeli officials have announced the arrests of six Jewish youths in the killings, saying the suspects included two brothers and the son of a rabbi.
Tensions have been high since three kidnapped Israeli teenagers were found dead, which prompted the killing of Khudeir in a possible revenge attack.
About 50 people were arrested in several days of demonstrations following Khudeir's death, and the victim's 15-year-old Palestinian-American cousin was injured in clashes with Israeli security forces in east Jerusalem.