Following his lengthy summer break, Piers Morgan returned to Good Morning Britain today ( 4 September) with a bang by going toe-to-toe with a transgender model who was sacked by L'Oreal over her controversial comments on race.
Munroe Bergdorf came under fire after venting her anger on Facebook shortly after the actions of white supremacists in Charlottesville led to the death of a peaceful protester and left several people injured. The 29-year-old wrote that white people were racists and that many did not even "realise or refuse to acknowledge that your existence, privilege and success as a race is built on the backs, blood and death of people of colour".
Just days after naming Bergdorf as one of the faces of the campaign #allworthit, L'Oreal announced it had ended its partnership with the Londoner because the post was "at odds with our values".
Bergdorf defended her stance on white privilege in an appearance on GMB, telling Morgan and co-host Susanna Reid that her comments had been taken out of context.
"I don't think that all white people are by nature racist," she explained. "Socialisation has placed all white people in certain privilege that means if you are not dismantling or helping to dismantle racism, you are implicit in racism."
However, Morgan said that he was deeply offended by her blanket statements, suggesting that it was akin to saying all "men are socialised to be sexist and heterosexual people are socialised to be homophobic".
"I'm not sexist, I'm not racist and I'm not a homophobe - so who are you, with the greatest of respect to you, to say every white guy in the world is racist?" he snapped.
"You're playing the old trick of being the victim," the journalist said. "Which is what you did when you were fired. Of course you are going to get insulted; I don't agree with the way they insulted you, but when you call every white person racist...when you call us a bunch of violent racists, of course we're going to get annoyed."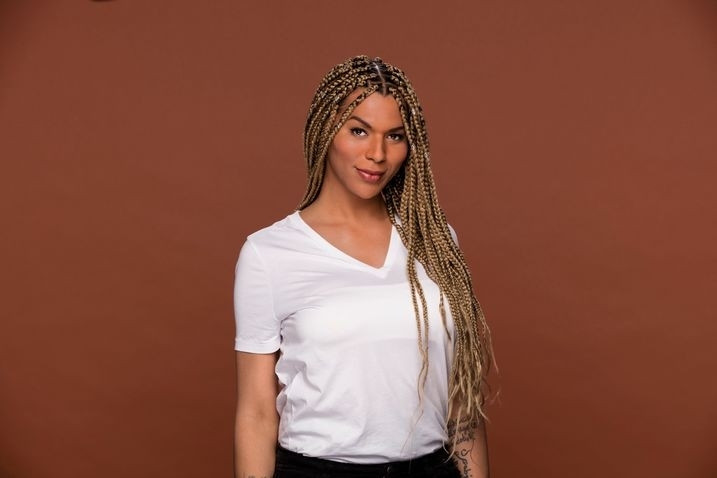 Clearly frustrated, Bergdorf urged him not to be personally offended but work towards being part of the solution. "You need to actively work with people of colour to put diversity, which this campaign was about, into place, and when L'Oreal fires me for speaking about the origins of racism then that goes completely against what diversity is," she explained.
The activist, whose mother is white, stood her ground, hitting back that she was glad to be starting an important conversation.
"We need to talk about why the syllabus is so white; why we're not taught about slavery in schools; why we aren't taught about colonialism; why we're not taught about the violence of the empire," she said.
"We're taught a white-washed history. Children are not taught about black history in the way they're taught about white history."