Piers Morgan is once again riling up an entire group of people – this time, he is making jibes at vegans just as Veganuary begins, resulting in him being accused of lacking compassion.
Veganuary is a charity that encourages people to sign up and pledge to try out veganism throughout January and then, ideally, continuing the diet after that. In January 2017, 60,000 people took part for four key reasons: ending the suffering of animals for food, improving health, helping the environment and certain nutritional benefits.
Morgan started teasing his prey on New Year's Day, tweeting with a series of nauseated emojis: "Veganuary....what new special kind of Hell is this?" Then, in reference to another campaign in which people lay off alcohol for a month to raise money for numerous charities, he added: "Imagine combining Dry January with Veganuary? I'd rather die."
The official Veganuary account hit back, saying: "You know you're doing something right, when Piers Morgan disapproves." But Morgan would not let sleeping dogs lie, and on Monday night wrote: "Sorry, can't talk now - I'm in McDonalds."
Clearly this did not go down well, as he said on Tuesday: "Lots of vegans coming for me in a very abusive & threatening way today. Don't know where they get the strength..."
The reaction on Morgan's account compared to the Veganuary Twitter page was largely noticeably different. His followers encouraged him to throw sausages at vegans, and employed their favourite animal puns: "Some would say they have 'beef' with you," and "It's because they know there is a lot at 'steak'..."
Another user said: "Yeah but just think how angry you'd be if you'd not eaten a proper meal in years."
Over on the Veganuary account, people began discussing the benefits of vegan food instead, and pointed out that McDonald's caters to vegans if you order the vegetarian burger without mayonnaise. Science academic Mary Loves Veg said: "And why the nauseous emojis? What's gross about vegan food?!?!"
It was also pointed out that Morgan is a Christian amid accusations he was "mocking the compassionate". Holly Austen said: "Veganism means living compassionately, you should try it some time. All animals deserve compassion and love, no animal should ever suffer for any human."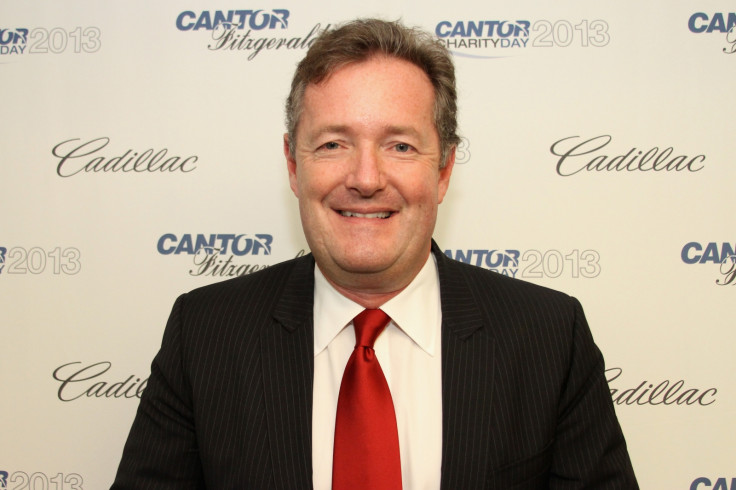 Morgan clashed with a vegan campaigner while presenting Good Morning Britain in October, when environmental and political activist George Monbiot accused him of "deliberately trying to misunderstand" him.
Morgan claimed that Monbiot compared livestock farming to "slavery and genocide" and called him out for wearing leather items of clothing. The campaigner responded by saying his leather watch will last for several years and was a bi-product of the meat industry, and added: "Future generations will look back to our age and think this. One of the things they'll be looking at is the way we treated animals and they'll be shocked by it.
"That's not to say it's morally similar to slavery or genocide but they will be shocked."