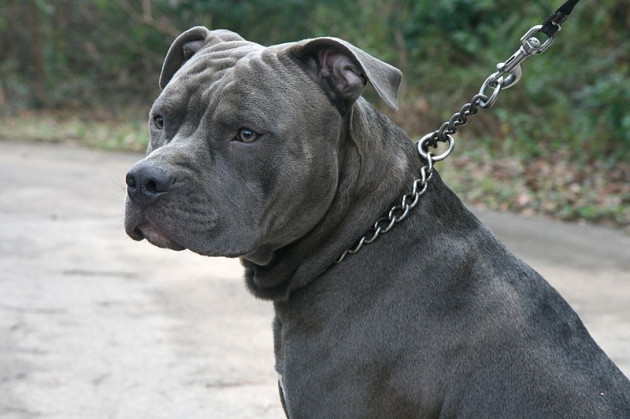 Four pitbulls have mauled to death a 63-year-old woman jogger in California.
The dogs attacked her as she was running in Littlerock, a rural part of Los Angeles County. Police have warned locals to be on the lookout for the animals.
Sheriff's lieutenant John Corina said a woman driver saw the jogger being mauled and tried to scare off the dogs by honking her horn. She contacted emergency services.
He said that when the first deputy arrived on the scene, one the four dogs was still biting the woman.
"He tried to chase the dog away. The dog ran off into the desert, then turned around and attacked the deputy. The deputy fired a round at the dog and tried to kill the dog, and the dog took off into the desert."
Evelina Villa, county animal control spokeswoman, said the woman died on the way to hospital.
It is not known if the dogs were wild or if they had collars and owners. Police said locals should watch out for four tan-coloured pitbull terriers.
Man arrested, dogs seized
Police and animal control officials searched a house near the site of the attack and seized eight dogs, six of them pitbulls.
The other two were mixed breeds, a statement from the Sheriff's Department said. it is not known if they were the dogs responsible.
A 29-year-old man was also arrested at the address on suspicion of growing cannabis.
Residents said uncontrolled dogs are a constant problem in the area and that attacks have occurred in the past.
Diana Huffman, from Littlerock, told KABC-TV: "It's really scary. I really think I'm going to be getting a gun to protect myself."
John Mlynar, a spokesman for the nearby city of Palmdale, also highlighted the problem with dogs: "In these areas, you might have a situation where people dump animals out in rural areas."
A helicopter search was being carried out to find the dogs.