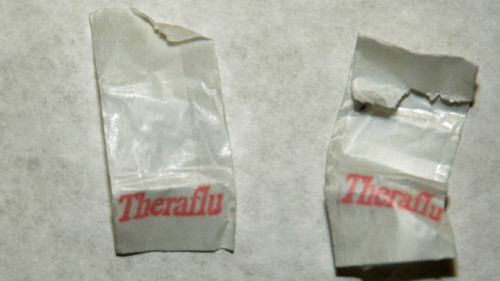 A rogue batch of super-strong heroin disguised as a legitimate cold and flu remedy has sparked a public health crisis in Pittsburgh with the deaths of 17 people in one week.
The deaths have been blamed on a batch of heroin which is up to 100 times stronger than morphine.
With the streets of the city "awash" with the drug, the mayor of Pittsburgh warned that more drug users would die.
Bill Peduto said: "Those who are in possession of this potent formula are in danger of losing their lives.
"It will kill you. The danger cannot be overstated."
County medical examiner Karl Williams said a narcotic called fentanyl had been discovered during tests on the deadly batch of heroin. It could be the ingredient that is making it so lethal.
The drug comes in bags marked 'Theraflu' - a legitimate over-the-counter flu remedy.
A suspect has been arrested in possession of 9,000 bags of the drug, which has a street value of $100,000.
The spike in deaths prompted the authorities to take the unusual step of issuing a warning.
Describing fentanyl as an "extraordinarily potent narcotic", Williams said: "We usually deal with 250 drug overdoses a year, so what's going on is really significant.
"We believe we have identified fentanyl in at least some of the materials we've found.
"I don't know yet what we'll find in the bodies of these people but we're obviously dealing with a major public health crisis."