Singer Pixie Lott has revealed the judging panel on The Voice Kids UK might just be the friendliest on TV. The Mama Do songstress sits on the panel alongside will.i.am and Danny Jones but insists the trio "get on really good".
A spin-off to ITV's main series The Voice, the junior version is set to launch in June and will see contestants between the ages of seven-14 battle it out throughout the blind auditions, battle phase and live shows. Lott, 26, has already started filming for the singing competition and admits she is "loving every second of it".
Speaking at an intimate Q&A for Build in London, Lott said: "I knew I'd enjoy it because I've always been obsessed with talented people. I just find it really exciting and inspiring, I love it. It's been even more than I could have imagined just even down to how talented the kids are, they will blow you away. I promise, I'm not just saying that because I'm a judge, you have to see it for yourself."
Shutting down early speculation of a rivalry between the three judges, the Cry Me Out singer added: "Will and Danny are really funny and we've had a laugh on the show before. I'm sort of in the middle of them both and I'm like, what the hell is going on? They're bouncing between each other. It's just really fun, we get on really well. I think it's to do with the energy from the kids, it gets us all excited. We're all really passionate about them and about their talent. We get on really good."
Lott appeared on the main Voice series on 2 April to perform her brand new single, Baby, which features club producer Anton Powers. It has been eight years since Lott released her chart-topping debut single, Mama Do, and the singer admits the music industry has changed "massively" since she was a newbie on the pop charts.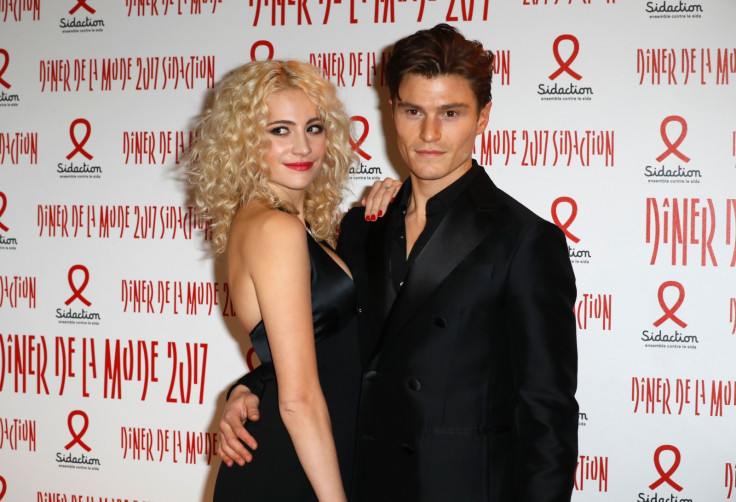 Addressing the evolved industry and streaming boom, Lott said: "I think I've learnt loads growing up in it really. You obviously learn loads as you get older but when I first started I had no clue about anything in general. I didn't know how the charts work, how you release a song, how music videos are made, how labels and management teams work, I was just really naive. I've learnt loads and I'm not as naive now."
In November, Lott got engaged to her longtime model boyfriend Oliver Cheshire, however, their wedding plans have taken a backseat due to the singer's hectic work schedule. Teasing their nuptials, Lott revealed: "I want it to be either July or September next year, that is the aim. But it literally has been non-stop recently and I don't just want to wedge or shoehorn it in somewhere because it's a big deal. So I want to properly have time to focus on it. When it calms down a bit, but it's just been so busy. My mum organised my sister's wedding in six weeks and it was amazing, so that gives me hope."
Listen to Pixie Lott's new single Baby: